PRESS RELEASE
Pulsar is ready for the National Sheriffs Association Conference
---
MANSFIELD, Texas — Pulsar is set to attend the National Sheriffs Association 2019 Winter Legislative and Technology Concurrence, scheduled for February 9-12, at the JW Marriott in Washington, D.C. Stop by booth #92 to visit with Pulsar staff to learn more about their law enforcement-preferred thermal and night vision products like the Accolade Thermal Binoculars and Trail LRF Thermal Riflescope.
Accolade Thermal Binocular
Designed for a variety of applications, the Accolade Thermal Binoculars offer a dual eyepiece configuration for comfort and reduced eye fatigue. Accolades offer a 384x288 (XQ models) or 640x480 (XP models) sensor with 50hz refresh rate and feature a long detection range between 1350 and 1800 meters. XQ and XP models are also available with an integrated laser rangefinder (LRF). Accolades satisfy the needs of beginners and professionals who prioritize supreme quality and ultimate performance.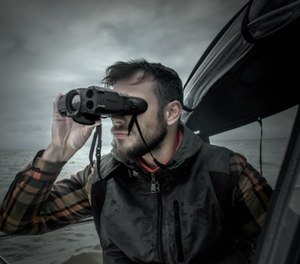 Trail LRF
Trail LRF units deliver vivid thermal imaging by taking the same thermal technology found in Pulsar Trail thermal riflescopes and adds a useful integrated laser rangefinder. Pulsar Trail LRFs feature a detection range between 875 and 2000 yards and are compatible with the Stream Vision App allowing you to stream live video through the Trail's integrated WiFi. Pulsar offers five LRF models: XQ28F LRF, XQ38 LRF, XQ50 LRF, XP38 LRF and XP50 LRF.
About NSA
At the NSA Winter Legislative and Technology Conference in Washington, D.C., you can join high-level leadership from federal agencies, members of Congress, and active Sheriffs who come together to explore current legislation and trending technologies and products. For more information about the NSA Winter Legislative and Technology Conference visit www.sheriffs.org/calendar-of-events/2019-winter-conference.
Visit Facebook, Twitter, Instagram and YouTube to learn more about Pulsar® products.
About Pulsar
Every Pulsar device is designed, manufactured and tested to ensure demanding professionals receive the most reliable, most advanced thermal and digital night vision performance the industry has to offer. The result of Pulsar's commitment to industry-leading excellence is consistent world-class quality, precision engineering, seamless device operation and cutting-edge proprietary software. Pulsar produces an array of advanced optical devices designed for law enforcement, security, home defense and hunting applications, including thermal imaging and digital night vision monoculars and riflescopes, night vision binoculars and goggles, rangefinders, IR flashlights and related accessories. To learn more about Pulsar, visit www.pulsarnv.com. For media requests related to Pulsar, please email mediarelations@pulsarnv.com or call 817-225-0310.

Request more info from Pulsar
Thank You!