PRESS RELEASE
Pulsar night vision to make its first appearance at OSPOA 2019
---
MANSFIELD, Texas — Take advantage scoping out the latest in thermal surveillance technology by visiting at Pulsar's booth at the Oklahoma Sheriffs and Peace Officers Association Conference and Vendor show 2019 (OSPOA). The show is scheduled for March 26-27 at the Choctaw Resort and Casino in Durant, Oklahoma.
Attending for the first time, Pulsar is thrilled to develop new partnerships and show Oklahoma law enforcement professionals their cutting-edge thermal products like the Helion Thermal Monocular and Accolade Thermal Binoculars that exceed the demanding expectations of law enforcement and military personnel who require supreme quality and ultimate performance. 
Every year OSPOA hosts Council on Law Enforcement Education and Training, CLEET, certification courses and vendors from surrounding areas, giving guest the opportunity to meet with industry professionals to get hands-on experience with the newest technology and tactics.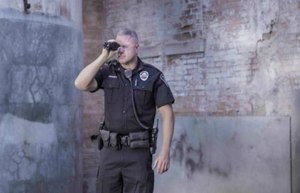 If you plan on attending and want to schedule a meeting or talk to your dedicated law enforcement representative, please call 817-225-0310 ext. 288 or email le@pulsarnv.com.
Frost-resistant 640x480 AMOLED display (XP Models)
Frost-resistant 384x288 AMOLED display (XQ Model)
8-color palette for imaging customization
Range of detection of up to 2000 yards
Built-in video recorder with sound
Stream Vision App compatible
Seven different models of the Helion: XQ30F, XQ38, XQ50F, XP28F, XP28, XP38 and XP50
Frost resistant AMOLED 640x480 display
Long detection distance up to 2000 yards
8-color palette for imaging customization
Built-in video recorder with sound
Stream Vision App compatible
Eight different models: XQ38, XQ50, XP38, XP50, XQ38 LRF, XQ50 LRF, XP38 LRF and XP50 LRF
About OSPOA
The Oklahoma Sheriffs and Peace Officers Association is a 501c (3) non-profit organization made up of law enforcement and private security personnel representing all branches of law enforcement including, city, county, state, tribal and federal agencies, along with private sector safety professionals.
Visit Facebook, Twitter, Instagram and YouTube to learn more about Pulsar® products.
About Pulsar
Every Pulsar device is designed, manufactured and tested to ensure demanding professionals receive the most reliable, most advanced thermal and digital night vision performance the industry has to offer. The result of Pulsar's commitment to industry-leading excellence is consistent world-class quality, precision engineering, seamless device operation and cutting-edge proprietary software. Pulsar produces an array of advanced optical devices designed for law enforcement, security, home defense and hunting applications, including thermal imaging and digital night vision monoculars and riflescopes, night vision binoculars and goggles, rangefinders, IR flashlights and related accessories. To learn more about Pulsar, visit www.pulsarnv.com. For media requests related to Pulsar, please email mediarelations@pulsarnv.com or call 817-225-0310.

Request more info from Pulsar
Thank You!