PRESS RELEASE
Pulsar offers a full line of accessories for your favorite products
---
MANSFIELD, TEXAS — Pulsar offers a great line of accessories for your favorite thermal and digital night vision products for hunting, outdoor adventures, security and law enforcement. From head mounts to tools, Pulsar has what you need to step up your game.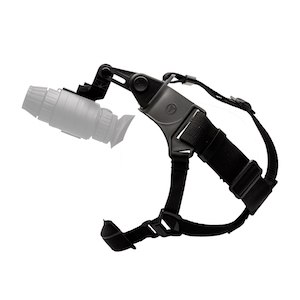 NV Compact Head Mount
The Pulsar NV Compact Head Mount provides hands-free operation for the Pulsar Challenger monocular. The head mount is durable and lightweight while the adjustable strap allows a secure fit.
Pulsar Neck Strap
Keep your hands free with the new Pulsar Neck Strap. The neck strap is padded for a comfortable, extended wear while securing your monocular via a threaded screw. The Pulsar Neck Strap is compatible with the following models — Pulsar Quantum, Helion and Axion thermal monoculars.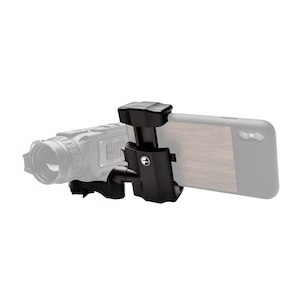 Helion Flip-Up Phone Mount
The Helion Flip-Up Phone Mount allows you to connect your smart device and monocular when scouting. Stream through the Stream Vision app with Wi-Fi and easily place your mount onto a tripod to catch various angles.  
TSD1 Torque Screwdriver
The Pulsar TSD1 Torque Screwdriver is the perfect tool to prevent overtightening and stripping. Designed to help mount Pulsar DFA scope adapters, the screwdriver is constructed of a heavy-duty, ergonomically designed plastic T-handle, complete with finger grooves and a durable aluminum driver shaft.
Visit Facebook, Twitter, Instagram and YouTube to learn more about Pulsar® products.
About Pulsar
Every Pulsar device is designed, manufactured and tested to ensure demanding professionals receive the most reliable, most advanced thermal and digital night vision performance the industry has to offer. The result of Pulsar's commitment to industry-leading excellence is consistent world-class quality, precision engineering, seamless device operation and cutting-edge proprietary software. Pulsar produces an array of advanced optical devices designed for law enforcement, security, home defense and hunting applications, including thermal imaging and digital night vision monoculars and riflescopes, night vision binoculars and goggles, rangefinders, IR flashlights and related accessories. To learn more about Pulsar, visit www.pulsarnv.com. For media requests related to Pulsar, please email mediarelations@pulsarnv.com or call 817-225-0310.

Request more info from Pulsar
Thank You!