PRESS RELEASE
Pulsar sets sights at NYTOA Conference and Expo 2019
---
MANSFIELD, Texas — Scope out the latest thermal and digital night vision technology by visiting with Pulsar at booth #215 at the New York Tactical Officer Association Conference and Expo 2019 scheduled for April 16-19 at the Turning Stone Resort and Casino in Verona, New York. Pulsar is thrilled to seek new partnerships and to show the Northeast their top-of-the-line products like the LExion Thermal Monocular and the Accolade Thermal Binoculars.
The two-day conference will preview over 150 industry vendors who will showcase their latest technology and products that allow law enforcement and military job to be more successful. Guests will be able to train with instructors from top SWAT teams and from over 50 training tracks taught by some of the best instructors in the nation. 
If you plan on attending and want to schedule a meeting or talk to your dedicated law enforcement representative, please call 817-225-0310 ext. 288 or email le@pulsarnv.com.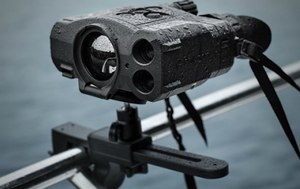 LExion Thermal Monocular
Frost-resistant 640x480 AMOLED display (XP Models)
8-color palette for imaging customization
Range of detection of up to 2000 yards
Built-in photo and video recorder
Stream Vision App compatible
Three different models: XP28, XP38 and XP50
Frost resistant AMOLED 640x480 display
Long detection distance up to 2000 yards
8-color palette for imaging customization
Built-in photo and video recorder with sound
Stream Vision App compatible
Eight different models: XQ38, XQ50, XP38, XP50, XQ38 LRF, XQ50 LRF, XP38 LRF and XP50 LRF
For more information visit www.nytacticalexpo.com.
About NYTOA
The New York Tactical Officers Association is a not for profit corporation established to promote training, professionalism and the exchange of information between members of law enforcement, tactical units (law enforcement, military, corrections) and crisis negotiation teams. The NYTOA is a New York-based organization with members from around the world. We welcome and encourage officers from all states and allied nations to join. The association strives to advance individual and team knowledge by providing a network to share best practices, sound tactics, training and operational experiences. The association works to foster the highest professional standards and levels of competence by providing high-quality instruction to its members.
Visit Facebook, Twitter, Instagram and YouTube to learn more about Pulsar® products.
About Pulsar
Every Pulsar device is designed, manufactured and tested to ensure demanding professionals receive the most reliable, most advanced thermal and digital night vision performance the industry has to offer. The result of Pulsar's commitment to industry-leading excellence is consistent world-class quality, precision engineering, seamless device operation and cutting-edge proprietary software. Pulsar produces an array of advanced optical devices designed for law enforcement, security, home defense and hunting applications, including thermal imaging and digital night vision monoculars and riflescopes, night vision binoculars and goggles, rangefinders, IR flashlights and related accessories. To learn more about Pulsar, visitwww.pulsarnv.com. For media requests related to Pulsar, please email mediarelations@pulsarnv.com or call 817-225-0310.

Request more info from Pulsar
Thank You!