PRESS RELEASE
Sellmark to display top-tier products at Nations Best Sports Spring 2019
---
MANSFIELD, Texas — Sellmark and its brands, Sightmark, Pulsar, Firefield and 12 Survivors, are excited to announce their participation at this year's Nations Best Sports Spring Semi-Annual Market, scheduled for February 14 – 18 at the Fort Worth Convention Center in Fort Worth, TX.
Sightmark
Inspired by military and law enforcement, Sightmark products are designed for competition, target shooting, home defense, hunting, personal safety and other tactical applications. While at the show, you can check out the new Accudot Boresights, Citadel and Latitude Riflescopes, along with the new Wraith HD Digital Riflescope. The 4-32x50mm Wraith HD features an advanced 1920x1080HD sensor, providing full-color clarity in daytime with classic emerald or black and white viewing options at night. Wraiths include a removable 850nm IR illuminator that offers enhanced image brightness and accurate target shooting up to 200 yards — the removable IR is helpful for hunters who live where emitted light is illegal.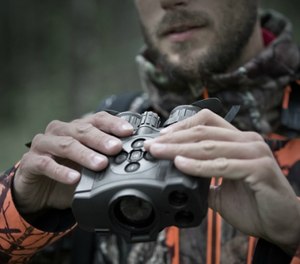 Pulsar
Pulsar delivers advanced, industry-leading thermal and digital night vision optic solutions designed for law enforcement, security, home defense and hunting applications. Pulsar's advanced optic line includes monoculars and riflescopes, rangefinders, IR flashlights and related accessories. Pulsar will showcase their line of Trail LRF Riflescopes and Accolade Binoculars, which are also included with a laser rangefinder.
Firefield will display their optics and firearm accessories, while 12 Survivors will showcase their line of outdoor and survival gear.
About Nation's Best Sports
Nation's Best Sports is the nation's oldest and largest sporting goods buying group. Formed in 1956, NBS is comprised of over 400 independent retail members representing over 1,200 store fronts across the United States, Canada and Puerto Rico. The NBS mission is to provide independently owned dealers the ability to effectively compete in an everchanging environment through aggressive purchasing, marketing and service opportunities. For more information, visit www.nbs.com.
About Sellmark
Sellmark is dedicated to producing industry-leading outdoor lifestyle products and brands and continues to grow market share in more than 50 countries, including many quality retailers in every state across the U.S. To date, Sellmark products and brands have been sold in more than 5,000 locations around the world. Sellmark "Brands that Sell" include Sightmark, Firefield, 12 Survivors and Pulsar. For information about any of these brands or products, please contact mediarelations@sellmark.net.

Request more info from Pulsar
Thank You!