No-nonsense interrogation: The ParMarLow Witness Interview System
New interview system designed to eliminate distractions
---
By Scott M. Bruner
Police1 Product Editor
Distractions are one of the most common mistakes during an interview, writes Police1 contributor Lou Senese. Taking phone calls, placing windows in suspect's line of sight, and allowing various types of interruptions can cause the subject's behavior to become less reliable.
Because conducting discreet suspect interviews is a highly complex and particularly sensitive operation, TWITCO Distributing has designed a new product to make the process a little simpler. The ParMarLow Witness Interview System is an all-in-one package designed to make discreet interviews without interruption possible.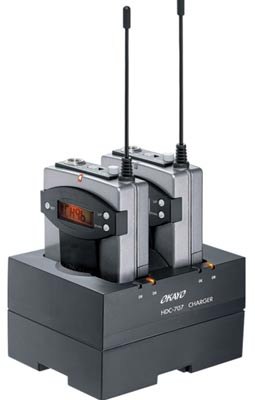 "The ParMarLow Witness Interview System is designed to allow someone to prompt the interviewer in a one-on-one situation with a suspect using monitoring systems that provide feedback without interruptions," said ParMarLow President Everett Parmenter. "Obviously, any interruption can cause a suspect to become nervous or anxious."
The system allows direct communication from an investigate team to a police interviewer via a hidden earphone and wireless microphone, ensuring that communication can occur without any disturbing or alerting the suspect.
The Interview System has a particularly short range — between 100 to 200 feet — in the hopes of keeping the signal within house. The earpiece is wireless and designed to be practically invisible, yet able to still receive clear signals from the investigative team. According to ParMarLow, this is particularly useful when interviewing children or young adults, who may be sensitive to being watched or monitored — although it should also be useful for interrogations with anxious witnesses and suspects.
"It's designed to be very unobtrusive and very easy to use. It's got a very short range with very little possibility of interception. Basically, we took a range of products in the interview field and put them together in one single package. We designed the system around the input of the public safety community and particularly for the law enforcement community," said Parmenter.
The ParMarLow is a complete interview system and comes bundled with an Okayo Wireless Microphone system, a receiver, desktop charger, a wired neck loop for transmitting the signal and the earpiece. The entire system retails for $750.
TWITCO specializes in the manufacture and distribution of accessories for two-way radios. TWITCO products are used by law enforcement, public safety and industry professionals seeking clear, reliable communications. For more information on the Witness Interview System and other ParMarLow products please contact TWITCO at (800) 899-8948 or visit www.twitco.com.