Officer use of force statements: Considerations to support investigative priorities
Join Lexipol to learn how departments can improve the process of taking officer statements following use of force incidents
---
Most use of force incidents prompt a department investigation that usually includes taking the officer's statement of the incident. This process can seem straightforward, but there is much to be considered before taking the statement.
A statement is intended to allow the officer to tell their story—to create a clear picture of what was important to them in that moment. Yet often, investigators ask questions that can lead to unnecessary information or even contradictions in the officer's statement. Before sitting down with an officer, investigators must understand what information is important to obtain from the officer to advance the investigation.
Join Lexipol to learn how departments can improve the process of taking officer statements following use of force incidents, leading to more accurate accounts that provide clarity for the incident investigation.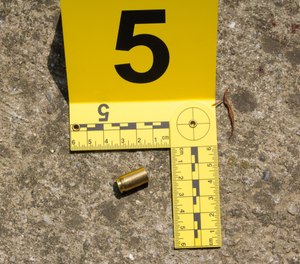 In this webinar scheduled for Tuesday, February 18, 2020 at 1 pm ET / 10 am PT, you'll learn:
Factors to consider when determining whether to take a statement from the involved officer
Why there may be inconsistencies in an officer's account when compared with video evidence or witness statements
The importance of crafting interview questions that will advance the investigation
Click here to register for the webinar scheduled for Tuesday, February 18, 2020 at 1 pm ET / 10 am PT.