On-demand webinar: Pursuit response update
An in-depth review of the latest trends in police pursuit policies and tactics, with a keen focus on the response to evolving crime trends and risk management challenges
---
Sponsored by Laser Tech and StarChase: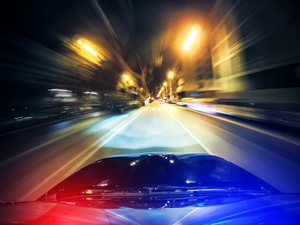 Join us in this timely webinar as we round off 2023 with an in-depth review of the latest trends in police pursuit policies and tactics, with a keen focus on the response to evolving crime trends and risk management challenges.
Our panel of experts offers insights into the impact of policy shifts on proactive policing, officer training and community perception, as well as how technology is being leveraged to minimize the need for high-risk pursuits.
Watch this webinar to gain insight into the following:
Evolving pursuit policies and their impact on proactive policing.
The impact of policy changes on officer tactics and training.
Community sentiment regarding police pursuits and strategies for improving relations.
Technology's role in reducing risky pursuits.
WHAT ATTENDEES LIKED FROM THIS PRESENTATION: 
"This is a must for all!"

"Straightforward information with highly experienced presenters."

"Good discussion from people with experience." 

"Real, honest answers with knowledge to back up their statements."

"I enjoyed everything!" 
MEET THE SPEAKERS:

Ken Wallentine is the chief of the West Jordan (Utah) Police Department and former chief of law enforcement for the Utah Attorney General. He has served over four decades in public safety, and is a legal expert and editor of Xiphos, a monthly national criminal procedure newsletter. He is a member of the Board of Directors of the Institute for the Prevention of In-Custody Death and serves as a use of force consultant in state and federal criminal and civil litigation across the nation. He is the senior legal advisor for Lexipol.
Dr. Geoff Alpert is a professor at the University of South Carolina. He has served as a member of and has been a subject matter expert to the NOPD Monitoring Team since its appointment by the federal court. Professor Alpert has been researching high-risk police activities for more than 30 years.
Jason Potts is Director/Chief for the City of Las Vegas - Department of Public Safety. He started his policing career with the Vallejo Police Department in Northern California, where he moved up the ranks to captain. An advocate for evidence-based policing, Potts serves on the Executive Board of the American Society of Evidence-Based Policing, is a member of the Council on Criminal Justice (violent crime working group) and is a National Policing Institute fellow. 
Steve Strachan is the Executive Director of the Washington Association of Sheriffs and Police Chiefs. Steve started his 31-year career in law enforcement as a part-time jailer with the Carver County (Minn.) Sheriff's Office, then began as a full-time police officer with the Lakeville (Minn.) Police Department, where he served as a Patrol Officer, DARE Officer, Detective, School Resource Officer, SWAT Operator and Commander, Sergeant, and as Chief of Police. In 2006, Steve began as Chief of Police in Kent, Wash., and became chief deputy at the King County Sheriff's Office in 2010. Steve was named Sheriff by the King County Council when Sheriff Sue Rahr became director of the Criminal Justice Training Commission. In 2013, Steve became chief of police in Bremerton, Washington, until his appointment as WASPC's executive director in 2018.