New lead on disappearance of Drew Peterson's fourth wife
State police searching woods outside of Peoria
---
By Ashok Selvam
Chicago Daily Herald
PEORIA, Il — Illinois State Police suspended a search Saturday night after combing through a mud-ridden stretch of woods outside of Peoria as they followed a lead into the disappearance and possible homicide of Drew Peterson's fourth wife.
Police would not reveal if they found anything.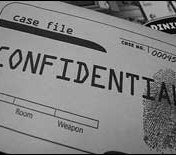 Peterson, a former Bolingbrook police officer, faces trial next month in the 2004 death of his third wife, Kathleen Savio.
His fourth wife, Stacy Peterson, disappeared in 2007 and her body has never been found. Peterson has been named a suspect but isn't charged in her disappearance.
The lead reportedly came from an inmate at the Will County jail, according to a celebrity media website, but Will County authorities quickly shot the report down. The inmate reportedly was escorted by state police Friday morning to the scene near Peoria to show them where to search.
But Will County sheriff's spokesman Pat Berry said a court order would be needed
to allow an inmate off the grounds of the Will County Adult Detention Center in Joliet, where Drew Peterson is being held in solitary confinement. No such paperwork had been filed, Berry said. He added that no one from the sheriff's office was involved in the search as state police were leading the investigation.
State police Master Sgt. Tom Burek would not confirm where the lead came from or how credible police thought it might be. The search stopped around 6 p.m., after investigators concentrated on an area near a private farm. The earliest police said they would resume searching would be Monday. Police also sent home an expert archaeologist who had been asked to come to the scene.
Stacy Peterson's aunt, Candace Aikin, said she stayed close to a computer on Saturday for updates on the search. She said she didn't believe the wooded area held any sort of significance to her niece and Drew Peterson.
The family tried to remain calm this weekend, as past leads have failed to produce any closure. A body found in July 2009 in the Des Plaines River was thought to be Stacy Peterson, but autopsy results showed it was not.
"We don't have any remains or anything," Aikin said from her home in suburban Los Angeles. "It's hard to get too excited, but it's still very emotional. We're still hoping something would show up."
Law enforcement agencies, including some from the Chicago area, assisted state police in searching the area which Burek said was thick with timber. Vehicles were struggling to get through the "muddy mess," he added.
Peoria County Coroner Johnna Ingersoll said state police informed her they planned to conduct an excavation search for human remains, weather permitting, after having done an initial search Friday without digging.
"If remains are found, I will be involved" in the subsequent investigation, she said. Ingersoll declined to give any more information about the case.
The 150-acre wooded site is near Jubilee State Park, about 14 miles northwest of Peoria. Part of it is owned by David Alwan, who runs Echo Valley Meats in Peoria. Alwan has said he does not know Peterson. The area also neighbors Big Hollow Sportsman's Club and other campground sites.
Celebrity gossip website TMZ made the initial report that state police were digging following a tip supplied by an inmate at Will County jail who spoke with Peterson. The report added that the lead indicated Stacy Peterson's body was stuffed in a metal drum buried on private hunting grounds.
Berry, again, disputed that report.
"If it was an inmate, it wasn't from our facility," he said. "Drew Peterson is in protective custody, which means he's by himself, he eats by himself, he watches TV by himself, he has very little contact with anybody, so how these allegations came about, you got me."
Chuck Pelkie, spokesman for the Will County state's attorney's office, declined to comment, referring all inquiries to state police.
An attorney for Peterson debunked the TMZ report, saying that his client remained jailed in isolation, having no access to other inmates. He said the story was suspicious at best.
"Ever since Stacy disappeared, there's been continuous rumors about finding her body and about Drew and all of them have proven to be false," attorney Steve Greenberg said. "There's never been factual evidence to back them up, nothing that's ever shown that Drew has been guilty of doing anything wrong... I suspect the same here."
Peterson's lead attorney, Joel Brodsky, issued his own statement, saying the report "is just another in a long line of baseless allegations against Drew Peterson."
Despite the apparent disappointment from Saturday's search, Aikin said the family holds hope for closure.
"No matter how this turns out, we're praying, we're hoping that one day we'll bring Stacy home," she said. "We're never going to give up hope."
Peterson has pleaded not guilty to charges of first-degree murder in Savio's death. Jury selection is scheduled to begin July 8.
Copyright 2010 Paddock Publications, Inc.

Request product info from top Police Mics companies
Thank You!