Harris Corp. showcases new portable radio at IACP 2015
Harris Corp. unveils its full-spectrum multiband portable radio
---
By Police1 Staff
Harris Corp. will showcase its newest portable radio, the XL-200P, at its booth at IACP 2015.
The XL-200P is a compact full-spectrum multiband portable radio that can control access to single or multiband coverage, according to the company. The radio is customizable to meet the specific requirements, of the user, including frequency and channels.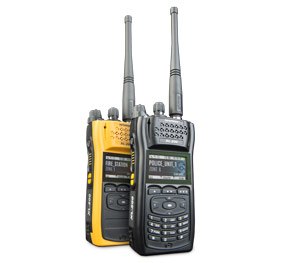 The portable radio has dual speakers with 1.5-watt rated amplifier, last message recall, 10+ hours of battery life, Bluetooth, GPS and Wi-Fi. The XL-200P's built-in LTE connectivity extends voice LMR network coverage to deliver push-to-talk voice and data.
The XL-200P is ruggedized to withstand the toughest specifications in the industry: MIL-STD-810G 511.4 Explosive Atmosphere, MIL-STD-810G 504.1 Fluid Contamination and IP-68 Immersion Rated, according to the company. The XL-200P is available with a full or limited soft-button keypad in black or yellow. 
Harris also will feature several other products at its booth including a deployable LTE network with Nokia Networks, an airborne surveillance system and a GPS jammer.
For more information, visit harris.com  or find Harris Corp. at the 2015 IACP booth #4228.