PRESS RELEASE
ideaForge successfully delivers another SWITCH UAV order to the Indian Army
---
Mumbai, India., — In June 2022, ideaForge successfully delivered to the Indian Army the repeat order of its SWITCH High Altitude (1.0) UAVs and has subsequently also completed the training to the Indian army. It is important to note that ideaForge has managed to fulfill the order on time despite the worldwide supply chain bottlenecks and price escalations.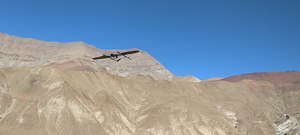 The Indian Army has been fortifying its defenses in response to increased Chinese military activity along the Line of Actual Control (LAC), which separates the Indian and Chinese territory. As part of its strategic move, the Indian Army is barricading the country's borders through the rapid adoption of drone technology, and in 2021 had signed a ~$20 million contract for a high-altitude variant of ideaForge's SWITCH UAV. Following the timely delivery of SWITCH 1.0 UAVs, the Indian Army awarded ideaForge a contract to supply                 additional SWITCH 1.0 UAVs in 2022.
SWITCH 1.0 UAV is a class leading VTOL and fixed wing hybrid drone. The SWITCH 1.0 UAV has one of the best performances in its class which is ideal for long range and high endurance surveillance. The system is highly reliable and operates at high altitudes with low temperatures, high winds, and low air density. The SWITCH 1.0 UAV has simple way point based navigation and several fail-safe features which makes it easy to use.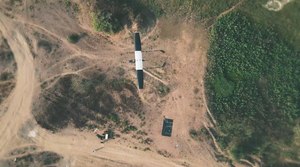 Vishal Saxena, VP Surveillance and Mapping Business at ideaForge, stated, "The Indian Army employs SWITCH 1.0 UAV for long-range, high-endurance last mile surveillance due to its longer flying time, higher safety, and ease of operation. We not only completed the additional order delivery on time, but also strictly adhered to Indian Army's requirements and ensured rigorous training sessions at multiple user allocated locations in a time bound manner. The ideaForge team prides itself in using innovative and cutting-edge technology for imparting training through e-learning and live sessions. We also handhold the customers with round-the-clock support. We are honored and humbled by the trust the Army and nation have placed in us with back-to-back High Altitude SWITCH UAV orders."
About ideaForge
Built on a strong foundation of interdisciplinary engineering, ideaForge is a leader in UAV technology. Its drones offer class-leading performance, reliability, and autonomy, and have been widely adopted for defence, homeland security and enterprise applications. Its customers have successfully completed over 300,000 missions with an ideaForge drone taking off every 5 minutes for either security or mapping applications. With over several global patents to its name, it is a vertically integrated organization with in-house R&D, design, software, manufacturing, services, and training operations. ideaForge delivers world class end-to-end solutions for an array of drone requirements.

Request more info from ideaForge
Thank You!