6 challenges, 6 tech solutions to help law enforcement agencies during the pandemic and beyond
Greater situational awareness, officer safety, better communications and faster response times were already on the wish list – the crisis added new urgency
---
Sponsored by Amazon Web Services
By Police1 BrandFocus Staff
The COVID-19 pandemic has accelerated the need to bring new tech solutions to fulfill unanticipated needs like policing during a pandemic with social distancing measures in place. The capabilities that these technologies have brought to policing during the age of COVID-19 will continue to evolve and stay relevant for years to come.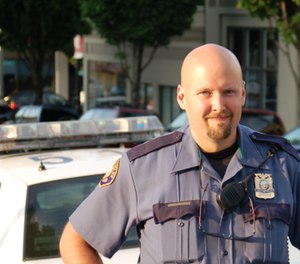 Here is a look at some of the new challenges in public safety during the COVID pandemic and six technologies that are helping to address them.
Challenge 1: Scheduling, staffing and budgeting for unknowns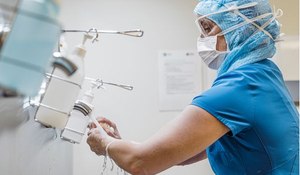 Staffing, scheduling and budgeting have been a challenge for many law enforcement agencies, even before COVID-19.
Many businesses in the early days of the pandemic scrambled to shift employees to work remotely so they wouldn't be exposed to the virus, but first responders don't have that luxury.
Not only do agencies need to look for ways to minimize possible exposure, but also plan for the likelihood of an officer becoming infected. Some of those officers may need to self-quarantine or take sick time off. The reality that the virus can have serious and even fatal consequences means that agencies also need to plan for long-term disability or death (and the cost and personnel ramifications from those possibilities).
Mark43, a company that offers computer-aided dispatch, records management systems and data analytics platform, adapted its products to quickly fill the urgent needs of agencies during and after the pandemic.
For instance, Mark43's Pandemic Preparedness Package documents COVID-19 exposures and quarantines so command staff can adequately track and strategically deploy the limited number of healthy personnel in their agencies. It also collects and documents this information so that agencies can justify reimbursement for COVID-19-related expenditures from state and/or federal agencies when that time comes.
COVID-19-related data accumulated during the crisis may also be needed to establish death or disability benefits months or years later and to support budget requests for staff.
There is yet much unknown about the COVID-19 crisis and the long-term effects it will have on law enforcement agencies. Documenting exposure and tracking related data using Mark43's Pandemic Preparedness Package is one way to take action now to prepare for the unknown.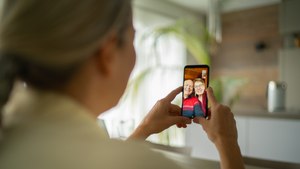 Challenge 2: Situational awareness now includes assessing COVID-19 risks to citizens and first responders
Since first responders by the very nature of their jobs are required to be out in public, another challenge becomes how to keep them safe during a pandemic.
When COVID-19 began to take hold, the development team at Carbyne 911 explored ways in which they could use their emergency call center platform to help police, fire and EMS personnel stay safer during interactions with the public by identifying and reducing exposure risks, enhancing situational awareness and sharing critical data.
Carbyne 911 added COVID-specific features to their C-Live Universe location services platform used by emergency call centers across the world. The video screening capability offers the first line of situational awareness by allowing call takers and paramedics to examine and triage patients remotely and decide, according to agency policy and their symptoms, whether to have the patient self-transport to a medical facility or take emergency transport, or recommend self-quarantine. This reduces the burden on the medical facility and apprises emergency personnel when to take precautions, avoiding the need for a crew to be quarantined for possible exposure.
The instant chat function is an effective tool to communicate in real time with sick or masked patients as well as deaf and hard of hearing. And the platform's location services are based on the caller's device location, allowing responders to pinpoint location even within a building complex or densely populated area.
The data gathered in these calls for service is aggregated, mapped and shared via a centralized dashboard so authorities can identify COVID-19 hotspots and shift resources accordingly. During this pandemic, knowledge is power – Carbyne 911's platform provides the critical situational awareness to keep first responders safe.
Challenge 3: Controlling the virus and meeting needs in group environments through data collection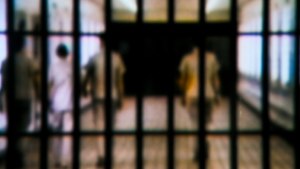 Because of shared environments and close quarters, correctional and detention facilities have the potential to be hot beds for COVID-19 cases. According to the Centers for Disease Control, prompt identification of persons with COVID-19 and consistent application of prevention measures within correctional and detention facilities are critical to protecting incarcerated or detained persons, staff members, and the communities to which they return.
Juvare has created a Pandemic Dashboard that makes it easier for correctional facilities to track cases on a daily basis in order to understand the impact on facilities, inmates and staff. CoreCivic uses Juvare's Pandemic Board to track condition status of impacted inmates and staff – whether quarantined, suspected, confirmed positive, hospitalized, recovered, returned to duty or deceased – and to identify staffing levels, number of facilities impacted and whether any posts or programs have been closed.
CoreCivic also worked with Juvare to develop a historical report that tracks information, day-by-day. "I'm hopeful this type of tool will allow me to avoid being in data purgatory when the bureaucratic requests that we all know are going to come flow in," said Don Stewart, senior director for security operations and intelligence for CoreCivic.
Other dashboards focus specifically on staff and inmate case data as well as information not typically collected, such as inventory of personal protective equipment so they can anticipate needs and deploy those resources where needed.
For CoreCivic, using Juvare's Pandemic Dashboard has resulted in greater coordination of resources, enhanced reporting, better collaboration with state governments and a structure for consistency in responding to audits.
Challenge 4: Managing probation and parole while minimizing in-person contact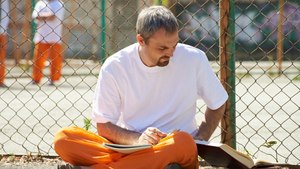 Incarcerated individuals returning into the community and those on probation are already at risk of slipping back into the situations that got them in trouble in the first place. One missed check-in due to transportation or other issues can have dire consequences that set them back. The COVID pandemic and the associated disruptions make the challenge even greater and have forced agencies to take a different look at ways they use technology to manage offender populations.
Acivilate's POKKET application was built to help justice and social service agencies help individuals re-entering the community and at-risk individuals keep those appointments and search for and fulfill needs for services like treatment programs, housing and employment that are essential for a successful outcome.
During COVID, this mobile app makes it possible for inmates and parolees to remotely check in with their probation or parole agent for curfew, treatment appointments, community service and the like. It also gives them the ability to attach files and message their case worker or field supervision agent, who can verify their identity and track their location to ensure that the individual is showing up to work or staying home as required.
The State of Utah Department of Corrections has equipped hundreds of institutional and community tablets with the POKKET app and in a few short months it led to a significant increase in successful check-ins.
"Although we're in law enforcement and public safety, we're also providing a social service," said Dan Blanchard, director of adult probation and parole. "We're helping people to navigate through change, addressing criminal thinking, behaviors and activity so they can be successfully reintroduced into the community and we can achieve public safety in that way."
Challenge 5: Outdated 911 technology, lack of situational awareness can delay response
"You're probably heard the stories of `Why can Uber find me but 911 doesn't know where I'm at?'," said Budge Currier, branch manager of California Office of Emergency Services, speaking at a recent webinar hosted by Police1, Amazon Web Services and NGA 911.
Unfortunately, technologies like location services that residents may be accustomed to using on their smartphones don't necessarily work when dialing 911. Only about 50% of calls arrive with location data, and often that location data is not accurate or detailed enough in cases where one address might apply to an entire complex of buildings.
The fact of the matter is that most 911 call centers and public safety answering points (PSAP) were built using old analog technologies that simply don't work in ways the public expects, sometimes making it a challenge to get help to the people who need it, says Currier. Fortunately, a fundamental shift is happening in the 911 industry as PSAPs are upgrading to a digital 911 system commonly referred to as Next Generation 911.
Currier and his team worked with NGA911 to implement NG911 in all PSAPs in the State of California. NG911 will give first responders more visibility into a scene, expedite responses and speed recovery with infrastructure that can withstand natural and human-caused disasters.
NG911 will deliver increased location accuracy for all 911 calls, will allow agencies to re-route 911 calls to each other during disasters, allow citizens to text their 911 dispatch center and receive texts back and disseminate alerts and warnings via text – all things that the public expects from their public safety providers.
Challenge 6: Reducing the need for face-to-face encounters for non-emergency calls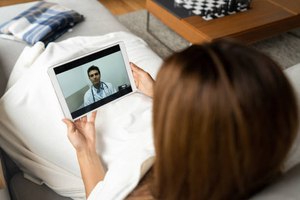 Police departments are already stretched thin, and the COVID-19 pandemic has potentially diminished the ranks even further. To reduce the possibility of exposure, law enforcement agencies are having to prioritize the types of calls for service that will result in an officer being dispatched to the incident scene.
Since citizens are increasingly using apps like FaceTime and Google Hangouts to interact with each other over video chat. Callyo wondered if some of the non-emergency calls that police officers respond to in person could be handled in a similar way.
Many law enforcement officers were already using 10-21 Police Phone to interact with citizens over the phone without revealing their private phone number. When COVID hit, many of those officers found the app also helped them reduce the need for face-to-face encounters for routine police work that could be handled by phone. 
With Callyo's new NECTAR (Non-Emergency Call to a Resident) video app, officers can respond to calls for service using two-way video chat.
If residents choose to download NECTAR to their smartphones, the officer can talk to the resident over video chat, making it a more personalized, engaging experience while helping both maintain social distance. A resident could, for instance, show the officer damage caused by an act of vandalism or a fender-bender instead of having to describe it over the phone or the officer coming to the scene in person. The NECTAR app is also totally secure and completely protects the privacy of the caller.
COVID-19 solutions will have staying power
While these technologies have been created or enhanced to help law enforcement adapt to changing conditions due to the COVID-19 pandemic, many of these challenges existed before the pandemic and will continue to exist as the world adjusts to a new normal.
Benefits like enhanced situational awareness, improved location accuracy, greater access and sharing of data and streamlined processes will lead to greater safety for law enforcement officers and the people they serve. The solutions born of this crisis may continue to be refined – but doubtless they are here to stay.
To learn more, register to watch this series of on-demand webinars presented by Police1, Amazon Web Services and its technology partners highlighting how each of these technologies can help law enforcement support their communities and stakeholders through the COVID-19 crisis and beyond.

Request information from Amazon Web Services
Thank You!