5.11 to showcase breathable uniforms, high-tech camo and tactical lighting at IACP
Poly/wool technology elevates the company's latest uniform line, offering functionality, comfort and durability
---
By Police1 Staff
5.11 will showcase several new products at IACP 2018.
The Tac Poly/Wool professional collection is the result of a partnership with The Woolmark Company to create a breathable uniform that offers unparalleled stretch and comfort.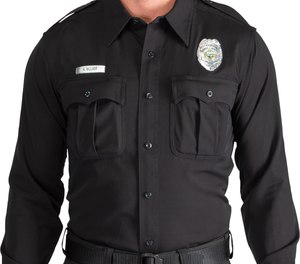 5.11's uniform line is known for providing a professional look through its fade-resistant Teflon finish and home laundry-friendly qualities. The addition of the Flex-Tac Poly/Wool technology elevates the uniforms' functionality, comfort and durability by resisting soiling and staining, while also absorbing moisture vapor, controlling odor naturally, and delivering natural thermoregulation and UV protection. Australian Merino wool provides next to skin softness, while also resisting abrasion, and features natural stretch properties, while retaining shape and color.
5.11's GEO7 Camo provides users with advanced concealment technology founded by using mathematical principles. Developed in an exclusive partnership with Veil Camo, each piece features a combination of macro and micro visual disruption and color palettes that work in tandem across light conditions and environments to give users a tactical time advantage in remaining concealed.
Lastly, 5.11 has fully overhauled its line of tactical lighting with more than 25 different styles of flashlights that offer more power, extended runtime and farther viewing distance – think brighter, farther, longer lasting.
For more information on these products, click here or visit the company during IACP at booth #1559.