Monadnock debuts arm protection, crowd control helmet kit at SHOT Show
New products expand protective offerings for first responders involved in crowd management situations
---
By Police1 Staff 
Showcased at SHOT Show 2019, two new offerings from Monadnock, a brand of The Safariland Group, will enable responders to customize their gear to ensure dependable protection for different types of threats.
The ExoTech Arm Protection Kit allows any PROTECH vest or plate rack to be adapted to offer blunt force trauma protection for the arms. The upper arm, elbow and forearm coverage features a 3mm polyethylene shell, riveted polypropylene connector straps, and EVA foam and polyurethane sponge padding.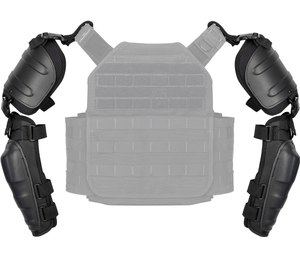 Commercial-grade elastic adjustment straps with hook and loop fasteners attach to the shoulder straps of any Safariland PROTECH tactical vest, offering the user blunt force trauma protection with their ballistic vest.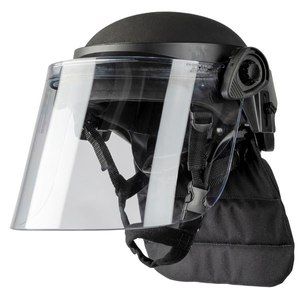 The PROTECH Delta 4 helmet is the basis for Monadnock's D4CC Delta 4 Crowd Control Kit, featuring an NIJ 0106.01 tested Warrior/ACH brimless design protecting against type IIIA rounds and velocities.
The mid-cut style helmet is made of aramid ballistic material and is equipped with the R2S adjustable suspension system. With an integral rubber seal as a liquid barrier at the helmet/shield interface, the kit includes an 8-inch long, .15-inch-thick non-ballistic face shield. The face shield easily locks into place for stowed or deployed positions with a transferrable hand release on the left or right side.
For more information on these products, click here.