Spotlight: OTTO Engineering recognized worldwide for superior performance and innovative products
The company's main focus is to offer top of the line products that protect and serve the first responder community
---
Company Name: OTTO Engineering
Headquarters: Carpentersville, IL
Website: https://otto-comm.com/
1. Where did your company name originate from?'
OTTO was formed by Jack Roeser in the basement of his home in 1961. A family business at the core, OTTO's name was developed with family in mind. After taking advice on best trade name practices, Jack decided that his father's name, would be a fitting name for the company. To this day OTTO remains a family business; Jack's son Tom Roeser, is currently the CEO of the company.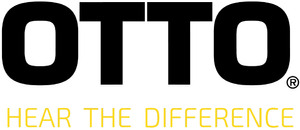 2. What was the inspiration behind starting your company?
The initial inspiration behind starting OTTO was to work with Illinois Tool Works however, the bigger inspiration was the employees. Jack Roeser developed OTTO with the belief that he could build a company that took better care of its employees than others. This belief runs through OTTO to this day, employees are treated like family. With 500+ employees, no one has name plates or tags, and CEO Tom Roeser knows each employee by name from executive to janitorial staff. OTTO has employees who have been working there for over 40 years. It's a belief that success comes from how you treat your employees and it has continued to show through the excellent work OTTO produces.
3. What is your signature product and how does it work?
One of our signature lines is our NoizeBarrier® line of products: which includes the NoizeBarrier Range SA, TAC, and Micro. What sets these products apart from other noise-cancelling headsets and in-ear hearing protection, is the advanced situational awareness capabilities. This product line has been developed with advanced technology to ensure that while users are protected from impulse noise, they also have 360° sound localization, giving officers the ability to actively hear threats while still being protected.
The NoizeBarrier Range SA headset is ideal for patrol units, who may not be equipped with SWAT gear. In the event of an active shooter situation, officers can transition from a range headset into a tactical situation by connecting into their shoulder mic to receive audio.
The NoizeBarrier TAC headset is a great option for SWAT, it provides crystal-clear hearing and sound localization without any clipping or cutting at impulse noises.
Finally, the NoizeBarrier Micro is our in-ear hearing protection with 5x soft sound amplification. We have had reviews of officers using the Micros to serve warrants, where the device provided amplification that allowed officers to hear breathing and small movements, letting officers locate the suspect hiding in the crawlspace.
Another signature product is our new Bluetooth® Revo NC2 and is designed to be a mission critical Bluetooth speaker mic. It's a durable, professional tool that has noise-canceling technology and OTTO's patented HD audio for clear transmissions. With large and rugged buttons, there's no fear of self-actuating.
 4. Why do you believe your products are essential to the law enforcement community?
We've worked hand-in-hand with first responders' country-wide to develop rugged, state of the art products that will improve their day-to-day job duties and provide them an advantage in tactical situations. Our products were developed to provide hearing protection and situational awareness, so officers are always aware of the location of a threat. Products like the NoizeBarrier TAC have clear communications even in the loudest environments, providing officers a level safety and comfort in knowing they will receive every critical transmission. Even the NoizeBarrier Micro has dual usage, from tactical operations to patrol. On patrol, the ability to turn the Micro into enhanced mode gives an officer the ability to hear sounds they may otherwise miss.
 5. What makes your company unique?
OTTO is unique in many ways, unlike many of our larger competitors, we are fully made in the U.S.A. We are manufactured in Carpentersville. OTTO has been around for almost 60 years and in that time our technology has been in NASA flights, Warthog Helicopters, we've worked with three letter agencies and almost every allied military force worldwide. When you support OTTO, you are supporting the country you've sworn to protect, we think that's important and unique.
 6. What do your customers like best about you and your products?
We have found that our customers do not have enough nice words to say about our customer service representatives. Our customer service representatives are always there to answer a question, they respond timely and will stay on the phone with a customer for as long as needed to solve a problem or help them decide on a product. As for the products, our customers like our reliability and ruggedness. OTTO has built its name as a durable, quality product that will last. We have customers using the same microphone they purchased 10 years ago, and it still works.
 7. What is the most rewarding part of serving the first responder community?
First responders are the heart of the nation, they keep us safe while putting themselves on the line. It's so important to do everything we can to help them and keep them safe in return. The most rewarding part for us, is to have a first responder come back to us and tell us how our products helped them in a tough situation. Knowing that as a company we are supporting the backbone of the community and helping to keep them safe is the most rewarding part.
 8. Is there any fun fact or trivia that you'd like to share with our users about you or your company?
OTTO was initially founded in Morton Grove, in 1968, Jack Roeser moved the company to Carpentersville; what followed was a complete revitalization of a neighborhood in need. When asked, Tom Roeser says he only did what was best for his business, however it was much more than that. With Tom at the helm, OTTO completely rebuilt a crumbling city. What was once an unsafe and broken-down area has flourished with new restaurants, renovated homes, and parks. OTTO is a huge supporter of the Boys and Girls Club of Carpentersville and every year OTTO employees volunteer to Ring the Bell for the Salvation Army for the entire month of December.
 9. What's next for your company? Any upcoming new project or initiatives?
We mentioned earlier our newest product that just launched, the Bluetooth Revo NC2 Speaker Mic. This product is really one of a kind and were working to get it out to the law enforcement members that need a mic like this. With HD audio and noise-cancelling in message transmission, this speaker mic is no toy, it's a professional, rugged tool for law enforcement. The speaker mic works with portable radios, cellular phones and mobile radios as well. It's really the universal Bluetooth speaker microphone that has a battery to outlast even the longest shifts.