Spotlight: VEL TYE designs and manufactures state-of-the-art tactical gear and accessories
---
Company name: Vel Tye
Headquarters: Virginia Beach, Virginia  
Signature Product: Hugger Tactical Vests
Website: Vel Tye
1. What was the inspiration behind starting your company?
Steve Herring founded VEL TYE in 1993 after serving more than 20 years in the United States Navy. Thanks to his background in the armed forces, he knew the limitations of standard tactical vests and accessories, and set out to develop a vest that would provide better protection without sacrificing comfort or mobility. Research led Steve to VELCRO® and their wide array of domestic-, industrial- and marine-grade products. He immediately recognized the potential and began designing products using genuine VELCRO®. The result was VEL TYE's patented Hugger vest – It uses VELCRO® closures that allow the wearer to adjust the fit to their body and maintain a full range of motion whether they're using soft or hard armor.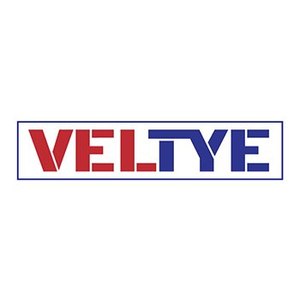 2. What is your signature product and how does it work?
Our signature product is our Hugger Tactical Vest. It offers complete torso protection while providing the wearer with an unrestricted range of motion.

Constructed using 1000D Cordura and VELCRO so it fits close to the body and is adjustable for a custom fit
Compatible with hard armor, soft armor and float foam
Mesh inner lining dissipates body heat to keep operator comfortable
VELCRO closure allows for quick on-off transition
MOLLE and VELCRO strips make the Hugger compatible with a wide range of mag pouches and accessories
Mission adaptable and customizable for each operator
U.S. Patent No. 8,365,312
3. Why do you believe your products are essential to the law enforcement community?
Our products are essential to the law enforcement community because they keep officers safe, prepared and comfortable in the field. For example, our Hugger's mesh inner lining makes it easy for officers to wear their vests all day without getting too hot and uncomfortable.
4. What has been the biggest challenge your company has faced? 
Our biggest challenge is building awareness in the industry because it is both highly saturated and dominated by well-established companies.
5. What makes your company unique?
We manufacture all our products in-house and are constantly working to make our products better for our customers.
6. What do your customers like best about you and our products? 
They like our customer service. They like the functionality and dependability our products offer. They also like that our products are 100% made in the USA
7. What is the most rewarding part of serving the first responder community?
The most rewarding part of serving the first responder community is knowing that our products help officers do their jobs and get home safe to their families.
8. What's next for your company? Any upcoming new projects or initiatives?
We're getting ready to launch our Kits for Kids program nationwide.
In California, we have partnered with the LA Kings Care Foundation and Redondo Beach Police Department to provide approximately 1,100 of our Responder Kits (backpacks with emergency medical supplies) to all K-12 classrooms in Redondo Beach, Manhattan Beach, Hermosa Beach and El Segundo. The LA Kings Care Foundation paid for the kits and the Redondo Beach PD provided training so classroom teachers know how to use all the medical supplies in case of an emergency. We're trying to replicate that program with other professional sports teams across the country.