PRESS RELEASE
White Paper: A Serious Ballistic Threat to American Law Enforcement
---
Download the new LEO-exclusive white paper from Baker Ballistics now.
LITITZ, Pa. — A new white paper by Baker Ballistics explores the growing risks faced by law enforcement personnel currently relying upon NIJ level III armor for protection against rifle fire.
This information is available for view only by qualified law enforcement, military, and security industry personnel, and can be downloaded at the link below.
Click here to download the white paper.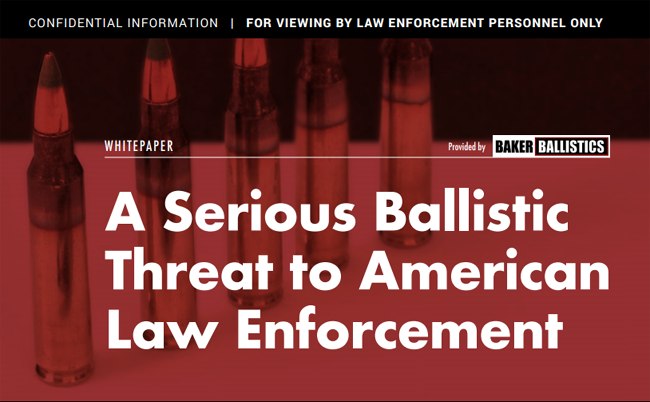 About Baker Ballistics
Baker Ballistics, LLC began in the aftermath of the 9/11 attacks in New York City, by Lt. Alfred J. Baker, a highly decorated officer now retired from the NYPD Emergency Service Unit. Baker Ballistics is the sole manufacturer of the Baker Batshield®, MRAPS™ and MRAPS-IV™ products – available from Baker Ballistics or their authorized cadre of professional distributors, dealers, and factory representatives.
Request more info from Baker Ballistics, LLC
Thank You!