PRESS RELEASE
International Armored Group IACP Booth # 2624
---
Visit our team of experts in Dallas October 15th – 18th
International Armored Group will be attending the Annual International Association of Chiefs of Police (IACP) Convention and Exposition on October 15th – October 18th.
IAG currently has Ford F-550 Chassis in-stock for Sentinel ARV builds. Come and meet our team of experts to see how you can receive a 180-day delivery on all new orders.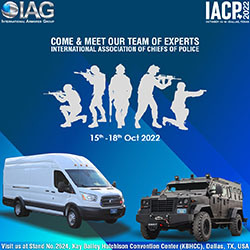 Stop by International Armored Groups Booth # 2624 for additional information
About International Armored Group:
Being a premium armored vehicle manufacturer with over 20 years of experience in designing, prototyping, and manufacturing cutting edge armored vehicles for the law enforcement and military markets, IAG has supplied over 7,000 armored vehicles to clients around the world!
Continuing to meet the capacity to produce over 250 armored vehicles per month, IAG has grown substantially over the past 25 years to become one of the most modern and technologically advanced armored vehicle manufacturers in the world and the largest privately owned armored vehicle supplier.
Our clients include the United Nations, NATO and US SOCOM as well as many other Governmental Agencies and departments.
Is Funding an Issue?
Click here for IAG's free grant assistance today:
International Armored Group Grant Assistance Program (policegrantshelp.com)
International Armored Group - Specialty Vehicles Grant Assistance Program (policegrantshelp.com)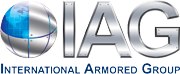 Request more info from International Armored Group
Thank You!