PRESS RELEASE
The Debrief podcast goes inside the Breonna Taylor warrant, discusses lessons learned
---
LA VERNE, Calif. - In the latest episode of The Debrief with Jon Becker, Jon sat down for an in-depth discussion with Sgt. Jonathan Mattingly. Sgt. Mattingly is a retired Louisville police Sgt. who led the search warrant service at Breonna Taylor's apartment and was shot in the femoral artery by her boyfriend Kenneth Walker. Sgt. Mattingly recently wrote a book about his experiences titled 12 Seconds in the Dark: A Police Officer's Firsthand Account of the Breonna Taylor Raid.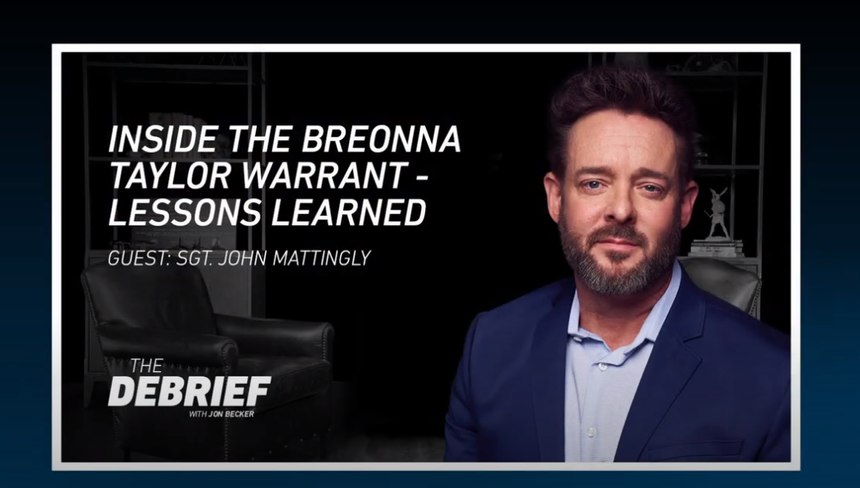 This is the first time Sgt. Mattingly has sat down for an in-depth debrief of the events that took place on March 13, 2020 and the lessons learned for other law enforcement units. In the episode, Mattingly shares the full timeline of events leading up to, and during, the search warrant service at Breonna Taylor's apartment. His story sheds light on some of the misconceptions surrounding the case and how the fallout of those misconceptions has created a lasting impact on police departments and individuals involved in the case.
As host of the show, Jon Becker uses his experience working with elite tactical teams to ask insightful questions while letting Sgt. Mattingly share his story freely. Their conversation is filled with detailed descriptions of the entire night of the search, allowing listeners to hear a first-hand account of every moment. Following the description of the search, Sgt. Mattingly then shares his views on the broader effects of the search as the story became a media touchpoint in the months that followed.
You can find the full episode at:  https://youtu.be/5em6wFYD9YU
About The Debrief
The Debrief with Jon Becker is the no-holds-barred conversational podcast on the leadership principles of some of the most elite tactical units in the world. After four decades spent working in tandem with some of the world's top law enforcement and military units, Jon is sharing stories from some of these amazing team leaders – in the hope that it will make us all better leaders, thinkers, and people.
About AARDVARK
Founded in 1987, AARDVARK is a leading distributor and system integrator specializing in the protection of tactical operators from Local, State, Federal, and Military Units. AARDVARK is headquartered in La Verne, CA.

Request more info from AARDVARK
Thank You!