September Product Roundup: Tactical Products
---
end picture
Police1 is focusing on the latest news, products and information about Police Tactical Products and technologies, such as ballistics shields, medical/tems products, and riot gear, throughout the month of September 2010. To help make the most informed Police Tactical Products purchasing decisions, be sure to reference PoliceOne's How to Buy: Tactical Headsets article, and related How to Buy articles, such as Correctional Armor, Gloves, Tactical Knives and more.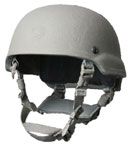 OM Tactical ACH -2 Level IIIA Helmet
Manufactured with unique processing techniques to provide enhanced shell protection, at lower weight with improved comfort and mobility. The helmet shell is cut to allow for maximum compatibility with weapon optics, NVG's and gas masks with a forward edge cut that allows for optimum sight picture without helmet interference. The shell provides the wearer with maximum peripheral vision and no impairment. The helmet is fitted with a fully adjustable 4-point harness system that can be released, removed and replaced in just a few minutes. Request Product Info from OM Tactical.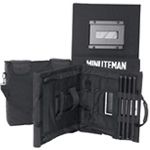 The Minuteman III First Responder Ballistic Shield
Folds and stows in a convenient and non-descript carry bag. The carry bag comes complete with a grab handle and non-descript carry strap. Use shield in both rigid and non-rigid configurations. Convenient storage for stiffening rods. Webbing provided at bottom of shield for misc. stored items. Request Product Info Patriot3.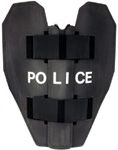 TacticalBat™ from Baker Ballistics
The largest model Baker Batshield®, affording extensive ballistic protection to one or two officers. Defeats multiple impacts from most handgun, shotgun and pistol caliber sub-machinegun threats. Request Product Info from Baker Ballistics.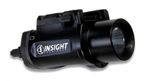 WX150™ Tactical Weapon-Mounted Light from Insight Technology Inc., L-3
The WX150 is a ruggedly built LED Weapon Light featuring a hard-coat anodized aluminum body that is designed to fit existing M3 holsters. Its powerful 150 lumens of stunning white light from a Cree LED powered by two 3V 123 lithium batteries giving the WX150 just over two hours of run time. Request Product Info from Insight Technology Inc., L-3.



For more information on Police Tactical Products, visit the Police1 Police Tactical Products Product Category.