Vortex Optics offering 40 percent off MSRP discount for police departments and LEOs
---
BARNEVELD, Wis. — Vortex Optics is a family and veteran owned American company committed to providing customers with rugged, dependable, and professional sporting optics. We are honored to be able to support the Law Enforcement community.
Knowing that those who serve have one of the toughest jobs out there, we offer a variety of benefits to make sure departments have the gear they need. We offer a 40 percent off MSRP discount to LE on both personal and departmental level purchases.
You can walk into any car dealership and try before you buy, so we feel you should be able to do the same with optics. You can test and evaluate our products with our 60 Day T &E program for your department, it doesn't cost a dime and we even throw a return shipping label in the box. That way you know you have the right fit for your needs.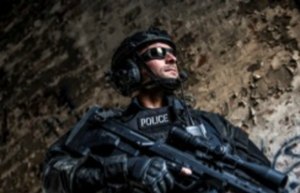 We also know the value of having an expert around to show you the benefits of each product and how it can serve you for different applications, that's why we offer in person demonstrations. If your department would like us to come visit, please reach out and we'll do our best to set something up.
It's not only our mission to provide you with the best optics available but also to do it with the best service possible. We look to create a rare experience, or C.A.R.E. as we call it. It's such an important part of our culture as a company that we decided to give it a name. We'll do our best to go above and beyond because your best interest is our best interest. Additionally, our VIP Warranty covers all your personal and departmental purchases. This is our Very Important Promise, which is unlimited, unconditional, and lifetime. If anything happens to your gear send us the product, or what's left of it, and we'll repair or replace it, free of charge.
To learn more about the above benefits, please email govsales@vortexoptics.com and we'll get you taken care of. Thanks for all that you do!
About Vortex Optics
American, family, and veteran-owned, Wisconsin-based Vortex Optics designs, engineers, and distributes a complete line of premium binoculars, riflescopes, spotting scopes, tripods and related accessories. Dedicated to exceptional quality, value and unrivaled customer service, Vortex backs its products with its unconditional, transferable, lifetime VIP-warranty. Built on more than 20 years of experience in the optics industry, Vortex is rapidly emerging as a leading brand in the optics market.

Request more info from Vortex Optics
Thank You!