PRESS RELEASE
Leading state law enforcement agency first to adopt RexONE emergency extraction stretchers statewide
---
The Virginia State Police has led the way in preparation for managing emergency situations requiring patient evacuation. The ability to rapidly move patients to safety and medical care during the first minutes following an emergency will save lives.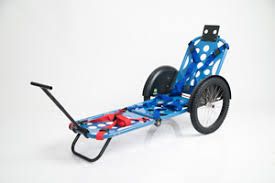 GLENDORA, Calif. — REX EMS, LLC announced today that Virginia State Police, the statewide law enforcement agency in Virginia, has contracted to purchase RexONE emergency stretchers for tactical operations in all seven field divisions. The stretchers will be utilized in a variety of emergency and tactical operations conducted by the State Agency.
Following mass casualty and active shooter events such as Las Vegas, Orlando, Boston, Parkland and San Bernardino law enforcement agencies are looking for ways to improve emergency response planning, training and resources. One of the common operational gaps in emergency situations is the ability to rapidly move injured responders (officers) or civilians to safety and medical care.
Virginia State Police is the first statewide law enforcement agency to put into service the RexONE across all divisions. The RexONE is a compact device designed for transport by any agency vehicle and rapidly deployed. The versatility of the RexONE allows for use by specialized teams to not only rapidly transport patients but heavy or bulky equipment as well.
"REX EMS is honored to work with the men and women of Virginia State Police in their preparation for emergency events. We are committed to supporting these public safety professionals with the best designed and built products knowing that their decisive actions can save lives," said Dan Parke, CEO REX EMS, LLC.
The RexONE is an extremely rugged collapsible stretcher that when deployed can rapidly transport up to 400 pounds and is operated by a single responder. The large interchangeable tires can accommodate sand, ice, snow and off-road environments. The low center of gravity minimizes risk to the patient and allows responders to administer emergency medical treatment during transport.
Products evaluations begin in December of 2017. Following a successful field evaluation, the agency purchased 42 units through REX's national distributor. Training led by REX EMS, LLC staff was completed onsite in May followed by deployment of the units.
About Virginia State Police
The Virginia State Police is a state law enforcement agency established in 1932, that operates independently yet supportively of other law enforcement and criminal justice agencies within the Commonwealth of Virginia. The Virginia State Police, with a sworn workforce of approximately 2,000, provides high quality, statewide law enforcement services to the people of Virginia and its visitors.
About REX EMS, LLC 
RexEMS, LLC is a southern California based medical products manufacturer that produces the RexONE. The RexONE emergency stretcher was invented by a Los Angeles City Fire Department Captain/Paramedic in 2009. The RexONE is utilized by leading public safety organizations, hospitals and airports. The RexONE is manufactured in the U.S.A. The RexONE is sold through regional and national distributors and is supported by a dedicated team of emergency professionals.
Learn more at: http://www.RapidExtraction.com
Request more info from Rex EMS
Thank You!