PRESS RELEASE
ADANI Systems, Inc. has now replaced every brand of body scanner sold in the U.S.
---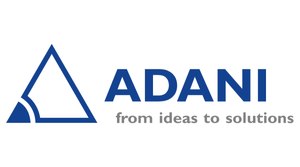 CONROE, Texas — ADANI Systems, Inc. has now replaced every brand of body scanner sold in the United States.
CONPASS and CONPASS Dual View full body scanners lead the market and ADANI recently introduced two new models, the SMART Dual View and the CLEARPASS. Combined, these four models have replaced at least one system from every other manufacturer on the market today.
This speaks volumes to the performance and reliability of our systems. We are all consumers and as such we look for value and options that others may have missed. The law enforcement community is no different. They search for solutions which represent the best value in achieving mission critical goals.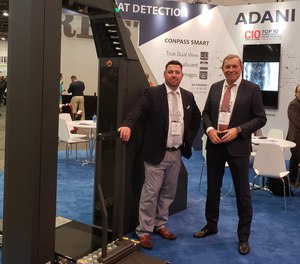 Today, I'm also pleased to announce that ADANI leads the people screening industry with additional business from existing agencies. More correctional/detention facilities have added ADANI body scanning systems to their initial deployment, than ALL other vendor's systems combined.
Let us expand on this for a moment. This is perhaps our greatest reference in the market today. This takes into account customers who did their due diligence and selected ADANI from an existing purchasing contract and customers who carefully reviewed tender responses to their public bids, and finally those who simply took a chance on ADANI because their neighboring agency reported a great experience.
Those who purchased a 2nd, 3rd, or committed to an agency wide deployment after their initial experience with ADANI tell the story for us; and they tell it for you.
Major agencies throughout the United States have added additional ADANI body scanners to their inventory because of the positive impact the systems provide, and this clearly demonstrates the value of our technology and our commitment to your success. 
Lastly, ADANI Systems will be expanding our buyback program through the end of 2020 to include all brands of body scanners. This represents a tremendous value and opportunity for any agency that is not achieving the results they expected when they invested in a full body scanning program.
There is a tool for every job. Selecting the right tool is not always easy, but when you do it sure does make the job that much easier to successfully complete.
About ADANI Systems, Inc.
ADANI Systems, Inc. was established in 2006 and is a leading supplier of Full Body Screening and X-ray Checkpoint Security Systems in the United States. Our innovative patented software along with unmatched industry experience is what sets us apart. ADANI is committed to delivering quality products with the best performance, reliability, and value. As such, our technology is compliant with ANSI 43.17 2009 and ETL standards, highlighting product safety and ensuring that the equipment may be safely used on a regular basis. ADANI Systems develops solutions for today's security challenges with quality to perform in tomorrow's world.

Request more info from ADANI Systems
Thank You!