PRESS RELEASE
Pima County is the first in Arizona to deploy ADANI's CONPASS full body scanner
---
CONROE, Texas— ADANI Systems, Inc. announced today that it has successfully deployed two CONPASS full body transmission X-ray systems at Pima County Jail in Arizona.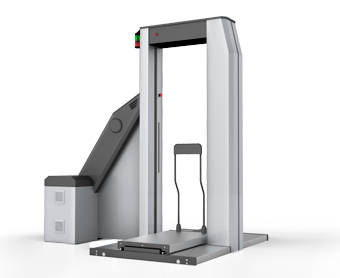 "These body scanners are revolutionary and will help ensure our inmates and employees are kept safe by greatly reducing the amount of weapons and contraband brought into our jail," said Sheriff Mark Napier on his Facebook page. "We are the first department in the state to utilize these new body scanners, and we expect other departments will soon follow our lead."
"We feel committed to the staff at Pima County and all correctional facilities who have seen the value of CONPASS," said Paul Rivello, ADANI's Director of Sales. "We gain a small understanding of the daily challenges they face during the product review process, and we are proud to be in a position to help implement a very successful solution."
ADANI's patented technology is deployed in over 350 correctional facilities in the United States. CONPASS features a flexible design of both single and dual view configurations and is the only transmission X-ray body scanner to feature automatic contraband alert software.
Headquartered in Alexandria, VA with offices in Conroe, TX and Miami Lakes, FL, ADANI employs approximately 600 people world-wide and is a leading provider of checkpoint security X-ray solutions ranging from baggage/parcel to large high energy cargo scanning systems.
To learn more about ADANI, please visit the Company's website at www.adanisystems.com. ADANI uses its website as a channel to distribute information on upcoming tradeshows, customer success stories, and new product information.
About ADANI Systems
ADANI was founded in 1991 by Vladimir Linev, PhD, a full professor and specialist in applied nuclear physics. As a scientist, inventor and author of over 150 patents, Vladimir Linev is a cutting-edge engineer and entrepreneur and focuses ADANI on innovation, effective R&D and agile manufacturing. ADANI is a highly innovative science-based industrial enterprise where innovations and technologies are converted into unique technical solutions and world-class products. For over 20 years, ADANI has been involved in the research, development and manufacturing of hi-tech, science-based equipment for medical radiology, X-ray security screening, non-destructive testing, radiation control and ESR spectrometry.

Request more info from ADANI Systems
Thank You!