Sensity Systems announces upgrades to NetSense platform
---
By Police1 Staff
The NetSense 2 platform is Sensity System's newest light sensory network management product, featuring upgraded integration flexibility, with a smaller, sleeker hardware form-factor that is easier to embed into third-party luminaires and supports a NEMA receptacle connector.
Additions to the NetSense 2 include on-board video sensors and storage for performing real-time analytics on raw high-definition video streams.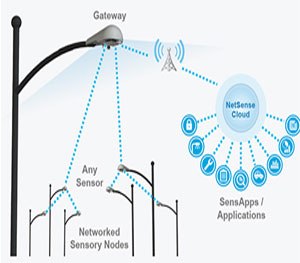 The NetSense 2 will continue to support applications of the original NetSense platform, such as high data throughput rate, distributed intelligence, low latency, data in the cloud with an open API, an application ecosystem, and continuous network monitoring and management.
According to the company, the NetSense 2 can accommodate approximately 200 times greater data throughput than basic lighting control systems, by leveraging 802.11a/n Wi-Fi for local area networking and cellular or fiber for data backhaul. 
With this technology, real-time analytics can be provided for services such as real-time parking availability, traffic reports, and snowfall depth detection.

Request product info from top Police Wireless Networking companies
Thank You!