How to catch more criminals with a modular vehicle recognition system
License plate recognition technology aids law enforcement by scanning plates and comparing them to hotlists for stolen/wanted vehicles
---
Sponsored by Rekor Systems
By James Careless for Police1 BrandFocus
According to the Insurance Information Institute, 721,885 vehicles worth about $6.4 billion were stolen in the U.S. in 2019. Granted, this is a 43% drop from the all-time annual high of 1.7 million cars stolen in 1991 – but it is still far too many cars for law enforcement officers to detect through manual license plate checks alone.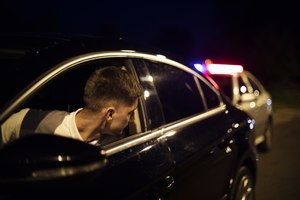 This is why automatic license plate recognition camera systems were invented. These systems digitally capture images of license plates as they pass by police video cameras. The images are, within seconds, compared to the department's database of stolen/wanted vehicles via IP networks, and the system automatically alerts officers whenever a stolen/wanted vehicle is detected.       
Many ALPR systems require the purchase and installation of expensive proprietary IP cameras and other hardware. Rekor Scout from Rekor Systems breaks this mold by allowing departments to use their existing IP, traffic or security cameras for ALPR and other automated vehicle recognition functions.
The web-based Rekor Scout ALPR/vehicle recognition software can be viewed on any departmental web-connected device, including smartphones, making it highly mobile and accessible. The Rekor Scout platform is available on a subscription basis, with Rekor Systems or an authorized Rekor resell partner handling all the back-office work to ease the burden on agency personnel.
A BETTER FORM OF LICENSE PLATE RECOGNITION
Traditional ALPR systems rely on optical character recognition, which limits their capabilities. OCR-based viewing software literally has to be able to read the license plate just like a human does in order to make sense of it.
Rekor uses artificial intelligence and machine learning to help interpret what is being captured on camera. With AI, incomplete, angled and otherwise distorted views can be processed using a series of software tools to make sense of the images. The result is more accurate license plate identification and comparison in far less time.
"OCR systems can struggle with the wide range of plate styles being used by different states, not to mention vanity plates and others that stray from the norm," said Matt McDaniel, LPR administrator for Rekor Systems. "Our Rekor Scout platform has the flexibility and processing power to deal with all of those variables. It is aided by our vehicle recognition system that provides many more ways to identify stolen and wanted vehicles quickly and accurately."
As the name suggests, Rekor Scout's vehicle recognition feature allows the system to search incoming images for the make, model, color and any distinct features associated with a stolen/wanted vehicle, including any recent damage to its body. This means that the system has much more information available to draw on for its searches, including the ability to detect stolen/wanted vehicles even if the actual license plate scan is not sufficient in itself.
The payoff: Whenever a stolen/wanted vehicle is detected using Rekor Scout, an alert is sent automatically to dispatch. If a patrol car has a compact Rekor Finder camera system onboard, every license plate seen by its camera(s) will be scanned by Rekor Scout as the officer drives by, with alerts issued immediately whenever a wanted plate is found.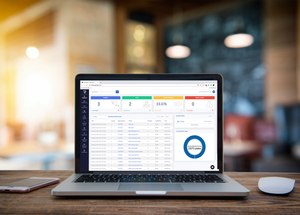 PREVENTING CRIME THROUGH LICENSE PLATE RECOGNITION
Rekor's system makes it easy for officers to detect and apprehend stolen/wanted vehicles. But ease of use is just the beginning: By apprehending stolen/wanted cars sooner, police departments can actually prevent crime.
About three-quarters of crimes involving the use of a motor vehicle before, during or after the offense are committed using a stolen vehicle.
"After all, we're a mobile society, and criminals are just as reliant on cars and trucks for their nefarious purposes as commuters are for their non-nefarious ones," said Kevin Schneider, channel sales manager for Rekor Systems. "Being able to identify and apprehend stolen vehicles quickly can literally prevent many crimes from taking place – saving lives and property in the process."
In addition to preventing crime, quick apprehension of stolen/wanted vehicles can also be a lifesaver for police officers. Too many times, officers have made seemingly routine roadside checks of passing cars for traffic offenses only to be assaulted or even killed by drivers wanted for serious crimes. The Rekor system can help advise patrol officers of the risks associated with a vehicle before they step up to the driver's-side window.
THE BOTTOM LINE
Automatic license plate reader systems provide many benefits to police departments, from situational awareness for officers to crime prevention for the community. With these tools, stolen and wanted vehicles can no longer drive by with impunity.
Visit Rekor Systems for more information.
Read Next: How ALPR is scaring criminals away from this Tennessee town

Request information from Rekor
Thank You!