How your agency can effectively navigate the mobile ALPR marketplace
Gain insight into current mobile automatic license plate reader capabilities and find the solution that works for your department's needs
---
Sponsored by Neology
By Courtney Levin, Police1 BrandFocus Staff
Looking into mobile automatic license plate reader options for your agency can sometimes feel like shopping for a new laptop or cellphone. On the surface, it seems that all options are nearly the same, but with so many choices on the market, discerning the best solution can be overwhelming and confusing.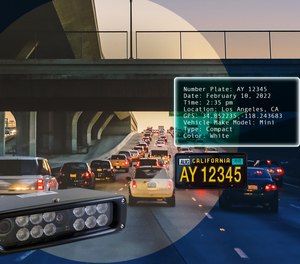 Before an agency commits to investing in mobile ALPR technology, be it a complete overhaul of their current system or an enhancement of the equipment already in place, there are several important factors to consider.
"The first thing agencies need to do is determine what exactly is the mission they're trying to accomplish," said Peter Crary, head of research and development at Neology.
"Once your agency is clear about its goals, as well as your community's level of comfort with ALPR technology, the hunt can begin for specific equipment solutions," said Crary. "Knowing your goals and community expectations up front will help answer the next questions of what to buy and how much to spend."
TODAY'S MOBILE ALPR OPTIONS
While there are numerous mobile ALPR vendors around the globe, law enforcement agencies can boil down their options to three main categories of equipment:
Some departments already using mobile ALPR equipment may be working with legacy technology. The cameras and software made available over the last 10 years might suffice for your department's needs, but legacy ALPR options do not offer nearly the same capabilities as today's newer systems.
Dedicated mobile ALPR technology has advanced significantly in the last decade, making this second option an attractive choice. Cost is often perceived to be a prohibiting factor, particularly if your agency is trying to equip many patrol vehicles with this tool, yet advancements in accuracy and coverage often make dedicated options a worthy investment.
Finally, departments that use in-car video systems often want to add ALPR software to their existing equipment. Rather than finding room in the budget to employ dedicated mobile ALPR equipment across an entire fleet, it can be easier for agencies to spend several hundred per year on software only.
Yet no matter how perfect one of these solutions may appear to be for your agency's goals, it's important to remember that there are limitations to what mobile ALPR equipment can achieve.
"Agencies expect ALPR to capture every single plate, no matter what," said Crary. "And they expect it to be accurate 100% of the time. At the end of the day, it's still a piece of technology that continues to evolve."
UNDERSTANDING ALPR CAPABILITIES
Mobile ALPR systems have made great leaps and bounds since their inception, and while they prove to be a valuable tool for many agencies, their capabilities don't always align with law enforcement's perceptions. Several myths have been pervasive within the ALPR marketplace, making it difficult to determine how this equipment will function in real-life scenarios.
Some vendors claim that ALPR software as an add-on to in-car video systems can cover 90 times the amount of area that legacy systems can, further adding to the allure of this low-cost solution.
While in-car video solutions do perform much better than legacy systems, agencies can expect to capture roughly 20% more area with modern ALPR solutions relative to even the most recent in-car video solutions, says Luke Normington, general manager at Neology. Camera systems 15 years ago couldn't even read a single lane of traffic, he continues, while today's options can read a larger number of plates in a wider area.
Conversely, there's another message that tends to complicate the ALPR marketplace – one that downplays the advancements that have been made when it comes to equipment range.
"The message that ALPR has a very narrow focus just simply isn't true anymore," said Normington. "I was driving along probably at 65 or 70 miles an hour, reading vehicles on the opposite side of the highway, and consistently hitting them with high detection accuracy."
Why are these two contrasting impressions so prevalent in today's marketplace? Much of the confusion around mobile ALPR technology stems from the expectations and experiences agencies have once they put this equipment into place.
AWARENESS OF LIMITATIONS IS KEY
Under perfect conditions, mobile ALPR technology functions the way agencies expect it to – a vehicle drives by, the license plate is captured, and the image is clear and legible.
But consider some of the more challenging situations that a law enforcement officer may encounter during a typical shift – this is where in-car video solutions struggle to perform, and ALPR technology shows its real value. If there's inclement weather or a vehicle is passing at a high speed, an in-car video camera may not be able to capture a clear image. Using these tools successfully is also significantly more difficult at night.
"In scenarios where there's no front license plate, you're not detecting the vehicles that are passing you using just a front-facing in-car video system," said Normington. "Similarly, if there's no headlight illumination of the vehicle that's just driven past you, the license plate itself at the back of that passing vehicle will be relatively dark. Even if you had a rear-facing in-car camera, you wouldn't be able to read the license plate."
ACCURACY ALWAYS MATTERS
Why do agencies purchase mobile ALPR systems that can't always adapt to an officer's ever-changing environment? Much of the answer has to do with a lack of benchmarks within the U.S. marketplace.
Unlike mobile ALPR systems sold in Europe and the United Kingdom, equipment stateside does not have to meet any type of performance standards. Agencies abroad must validate ALPR performance once every year to be allowed to keep using the technology, says Normington, but no such requirement exists in the United States.
The promise of an ALPR system functioning with 90% accuracy, for example, sounds great on paper, yet agencies need to realize that number suggests it's not going to be correct 10% of the time. If your department is capturing thousands of plates per day, misreading 10% of them is significant.
When shopping for ALPR equipment, agencies should weigh the accuracy of a given solution into their decision and understand how their expectations may translate into real-world results.
WHAT'S THE RIGHT SOLUTION FOR YOUR AGENCY?
Deciding which mobile ALPR system to invest in should be driven by more than just a desire to save money. Most agencies find that they can strike a balance between budgetary constraints and equipment that provides strong performance based on their department's goals with an average operational life of 5 to 7 years.
Selectively equipping vehicles versus an entire fleet can be effective, particularly when budgets are tight, as well as considering different commercial and subscription models offered by companies like Neology. Some agencies have opted to use Neology's software with their existing computers and install one new camera in each vehicle to achieve their mission while staying below budget.
Ultimately, when agencies start with a clear understanding of their ALPR goals and have realistic expectations about how this technology functions, investing in new equipment can become beneficial rather than a burden.
Visit Neology for more information.
Read next: Busted! 6 common myths about automatic license plate readers and vehicle detection

Request information from Neology
Thank You!