PRESS RELEASE
PrintekMobile Launches New 3-Inch Mobile Thermal Printer
---
                                   Light, fast, and rugged; your best choice for 3-inch mobile printing!

Benton Harbor, MI - (June 2015) -- PrintekMobile, an industry leader for reliable, innovative, rugged mobile printers, has announced the launch of its NEW FieldPro 530 mobile thermal printer series. The FP530 printers will provide smartphone, tablet, and laptop users the ability to print receipts, work orders, invoices, tickets or other documents right from their device. The FP530L has the added capability of printing labels anywhere, anytime. These printers are packed with advanced features to help your mobile workforce become more productive.

The FieldPro 530 and 530L are compact, lightweight, extremely fast, and your best choice for mobile three inch receipt, ticket, and label printing. Like other PrintekMobile printers, the FP530 series is available in Bluetooth, Wi-Fi, and cabled versions. This compact mobile printer features true 5 ips printing speeds, 6 foot drop survival, IP54 rating for water and dust, simple drop-in paper loading, and the latest battery technology providing full-shift printing in all configurations. The FP530 boasts a web based interface to make printer configuration quick and easy as well as extensive fonts, character sets, bar codes and graphic capabilities.

According to Russ Corace, Executive Vice President, "We are extremely excited about the launch of this groundbreaking new mobile printer platform. The FP530 series, with its Postscript compatibility, its ability to print popular file types directly, its web-based configuration, and its ability to emulate other popular printer brands, is the easiest mobile printer to use and to integrate into business applications. It is only one of a series of revolutionary new products we will release in the near future, once again emphasizing Printek's commitment to provide leading edge mobile printers for the rapidly changing workforce."

To download a brochure on the FieldPro 530 printers, please visit: www.printek.com.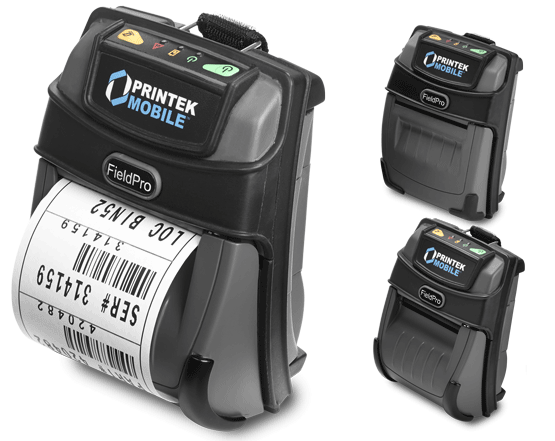 More about Printek - Printek's PrintekMobile brand printers are designed to withstand challenging work environments. All Printek printers are backed by unparalleled support and comprehensive warranties. PrintekMobile printers are direct thermal printers designed for field service, route accounting, manufacturing, retail, transportation, public safety, hospitality, warehousing and distribution applications. They print invoices, forms, receipts, tickets, labels and other documents used in mobile solutions worldwide.

PrintekMobile printers also come with superior customer support - before and after purchase. The technical sales and support staff work directly with system integrators, software developers, Value Added Resellers, and wireless service providers to develop cost-effective, innovative mobile solutions using the latest technologies.

Information about Printek's entire line of mobile printing products is available at www.printek.com.