On-demand webinar: Building safer schools
How law enforcement and educators can develop effective threat assessment teams to stop school violence
---
Sponsored by: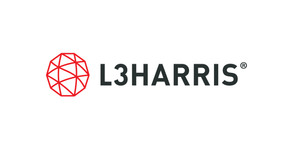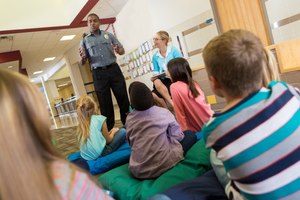 With the increase in school shootings, the need to have threat assessment teams in schools has become more critical than ever. These teams are composed of trained professionals, including educators, psychologists and law enforcement, who work together to identify potential threats and intervene before a tragedy occurs. The goal of threat assessment is not only to identify potential school shooters but also to address the underlying issues that may lead to violent behavior. By taking a proactive approach to school safety and identifying potential threats early on, we can create a safer and more secure learning environment for students and staff.
Our panel of school safety and law enforcement experts discuss:
How threat assessment teams can identify early warning signs of potential threats and effective interventions to prevent school violence
The importance of adhering to a threat continuum and how to properly train threat assessment teams
How to make safety part of the campus culture
This discussion provides valuable insights into developing a comprehensive approach to threat assessment and school safety.
WHAT ATTENDEES LIKED FROM THIS PRESENTATION: 
"The panel of speakers were very knowledgeable and had lots of good info." 

 "Each speaker provided their own perspective which collectively led to an informative  presentation." 

"The panelists were very professional and had some great insights into the threat assessment process." 
MEET THE SPEAKERS 

Over the past three decades, JP Guilbault has used data, technology and modern solutions to protect and advance causes for vulnerable and underserved communities. These efforts across schools, faith-based organizations and nonprofits have given JP the experience and perspective needed to address his most important mission: creating safe spaces that save lives. As chief executive officer of Navigate360 and father of 5, JP leads with an unwavering belief in this simple truth: every child should be able to experience each school day without fear. His passionate team includes safety and education leaders, data scientists and analysts, dedicated customer experience professionals and others who ensure K-12 schools and the communities that support them have the expertise needed to build safe and supportive learning environments for students, teachers and staff.
Sheriff Bob Gualtieri has been the Pinellas County Sheriff since 2011, having been elected and re-elected three times. During his tenure, the sheriff has launched many innovative public safety programs including jail diversion programs that keep people who commit low-level crimes out of the criminal justice system, the county's first law enforcement mental health unit that also helps keep people out of the jail, and a first-of-its-kind Threat Management Division. Following the school shooting at Marjory Stoneman Douglas High School (MSDHS) in February of 2018, then-Governor Rick Scott appointed Sheriff Gualtieri to serve as the chair of the MSDHS Public Safety Commission. The commission issued a 500-page report in January 2019 that resulted in significant improvements to school safety across Florida. Sheriff Gualtieri is nationally recognized for his work on school safety and continues to advocate for more effective school safety measures in Florida and across the country.
Jason Russell is founder and president of Secure Education Consultants (SEC). Since SEC's inception in 2013, Jason, a former Secret Service agent, has provided hundreds of security assessments to schools, businesses and organizations across the United States and in several other countries, and has been called in to assist during crisis situations, including mass shootings and security threats. Jason has worked with the Michigan Legislature to bring forward critical funding for site assessments at K-12 schools throughout the state and serves on Michigan's School Safety and Mental Health Commission. Before joining the Secret Service, Jason served as an officer with the Lansing (Michigan) Police Department.
Joe McKenna has also held several leadership positions in the school safety industry, including Executive Director of Safety and Student Support for Comal ISD in Texas, where he oversaw the district's safety, student support and health service departments. Joe also spent seven years at the Texas School Safety Center as the Associate Director, where he managed operations of both the research and education divisions and served as project director for many federal and state-funded research and technical assistance grants. He currently serves as Vice President of Threat Detection and Prevention Program Development for Navigate 360.