On-demand webinar: Custody transitions: Officer safety from intake through booking
Panelists will review the training required for officers to manage custody transitions, as well as highlight strategies to improve safety during this process
---
Sponsored by:

One of the biggest risks to both officer and facility safety is the transition as a subject is brought through intake for booking into custody. From checking for possible contraband and hidden weapons to assessing the medical health of the detainee, this process can prove challenging.
Once a prisoner is taken into custody, staff are responsible not only for their immediate medical condition but for monitoring their "long-term" medical, mental health and security needs. This panel discussion reviews the training required for officers to manage custody transitions, as well as highlight strategies and technologies to improve safety during this process.
After attending this online learning event, attendees will:
Gain a detailed view of the transition process.
Understand the roles of different personnel involved.
Be aware of common issues and risks encountered. 
WHAT ATTENDEES LIKED FROM THIS PRESENTATION: 
"There was a lot of useful information I could take to my agency right away."

"Every individual addressed important issues!" 

"The amount of information provided and the way everything was explained was very helpful."

"Great panel of experts!" 

"It was a good flow. Very well organized and concise."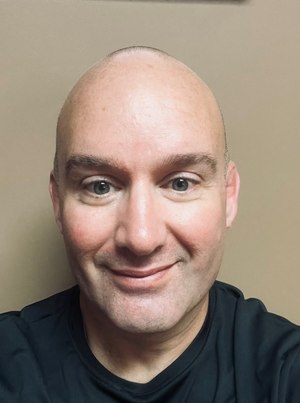 Meet the moderator
Tyson Kilbey has more than 25 years of experience in law enforcement, consisting of three years as a hotel security supervisor and 22 years as a deputy sheriff for the Johnson County (Kansas) Sheriff's Office. He has worked in the detention, patrol and training divisions, SWAT and accident investigation units. He is currently a captain for the Sheriff's Office.
Tyson owns Top Firearms Instruction, LLC, and authored "Personal Defense Mastery," a follow-up to his first book "Fundamental Handgun Mastery." Tyson trains Jiu-Jitsu directly under UFC Pioneer Royce Gracie. He has numerous defensive tactics and firearms certifications and has completed the Force Science Analyst Course. Tyson has received multiple awards in competitive shooting and grappling. He is also the Match Director for the Brandon Collins Memorial Shootout, a shooting competition named in honor of a deputy who died in the line of duty. Proceeds from the match go to charitable causes.
Meet the panel

Major Shaun Klucznik is a 26-year veteran in the criminal justice field and is dual-certified in corrections and law enforcement. He currently serves as the Judicial Services Bureau Commander and Jail Administrator at the Hernando County (Florida) Sheriff's Office. His prior assignments include Judicial Services Captain, Special Operations Captain, Detention Operations Lieutenant, Special Operations Lieutenant and acting Human Resources Director. Major Klucznik is a graduate of the FBI National Academy Session 283 and the American Jail Association's National Jail Leadership Command Academy. Major Klucznik is a Certified Jail Manager through the American Jail Association and a Certified Correctional Executive through the American Correctional Association. Major Klucznik currently serves as the American Jail Association's Third Vice President and as a commissioner on the Florida Corrections Accreditation Commission.
Sheriff James Quattrone is a 35-year veteran of the Chautauqua County (New York) Sheriff's Office. He began his first term as Sheriff in 2019 and prior to being elected sheriff, had 30 years of experience with the Chautauqua County (New York) Sheriff's Office, serving 15 years in a supervisory position. 
Jeffrey E. Keller is a Board Certified Emergency Physician with 25 years of emergency medicine practice experience before moving full-time into his "true calling" of correctional medicine. He is the medical director of Badger Medical, which provides medical services to several jails and juvenile facilities in Idaho. Dr. Keller is a Fellow of both the American College of Emergency Physicians and the American College of Correctional Physicians. He serves on the Board of Directors of the American College of Correctional Physicians.