On-Demand Webinar: How LE and school administrators can train together for active shooter response
This webinar will outline the steps to conducting meetings and deciding on roles, responsibilities and procedures to developing tabletop exercises and small-scale training drills, and eventually graduating to full-scale training exercises that involve realistic role players and responses for active shooter response
---
Register to watch this On-Demand webinar

While everyone is searching for a solution to prevent school shootings, now is the time for law enforcement agencies to reach out to their local school districts, fire departments and other related agencies in an effort to create training drills, establish city or county-wide reaction plans and gain valuable experience working together. This webinar will outline the steps to accomplish that, from conducting meetings and deciding on roles, responsibilities and procedures to developing tabletop exercises and small-scale training drills, and eventually graduating to full-scale training exercises that involve realistic role players and responses. With these tools, cities and counties will be much better prepared should a school shooting ever occur in their district.
ABOUT THE SPEAKERS

Shawn Burns, Chief of Police, West Texas University Police Department
Chief Shawn Burns is a 29-year veteran of law enforcement, the last 20 years serving as the Chief of the West Texas A&M University Police Department. Chief Burns is a past president of both the Texas Association of College and Police Administrators as well as the High Plains Police Chiefs Association.
Dr. Harry Hueston, Professor Emeritus of Criminal Justice, West Texas A&M University, Chief of Police (retired)
Dr. Harry Hueston is a retired chief of police after serving 30 years in law enforcement positions in Ohio, California, Arizona and the U.S. Army M.P. Corps. He is a professor emeritus of criminal justice at West Texas A&M University. He has a B.A. in Education from Kent State University, an M.A. in Criminal Justice and Public Administration from The Ohio State University, and a Ph.D. in Criminal Justice Administration and Higher Education Administration from the University of Arizona.
Nate Horton, Sergeant, Carlsbad Police Department
Nate Horton served in the Army Infantry with the 101st Airborne Division two years into the Iraq War. A few years after finishing his service with the Army, he began his career in law enforcement. During his tenure, he has worked as a narcotics and major-crimes detective, a school resource officer, and a DUI officer. Nate spent several years working for an FBI Task Force focused on drug and gang enforcement. He has also been a Field Training Officer/Supervisor for the better half of his career. Nate has an Executive Education from the Yale School of Management in Human Capital Strategy, a Bachelor of Arts Degree in Psychology from Ashford University, a Master of Justice Management Degree from the University of Nevada-Reno, and a Doctor of Education Degree in Organizational Leadership from Northeastern University. Nate's thesis examined the history of school shootings and his dissertation explored the causes of police turnover. 
MODERATOR:
Jarret Winkelman, Director of Products, Omnigo Software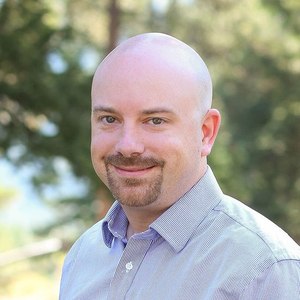 Jarret Winkelman is the Director of Products for Omnigo Software and brings more than 21 years of public safety experience to the Omnigo mission. Jarret joined Omnigo in 2021 when Omnigo acquired Incident Response Technologies (IRT), a company which he founded and served as CEO. Prior to founding IRT, Jarret served as an Assistant EMS Chief, a HAZMAT Technician for the Department of Homeland Security, and a police and air medical dispatcher. Jarret has extensive experience in a wide range of public safety domains including Wilderness Search and Rescue, Technical Rescue, EMS, HAZMAT, NIMS/ICS, Critical Incident Management and Dispatching.
Register for the on-demand webinar