Remington Selects Meggitt Training Systems' Live Fire Range Solutions for New Manufacturing, Testing Facility
---
Suwanee, GA – Remington Outdoor Company recently announced plans for a new $110M, 900,000 square-foot facility in Huntsville, AL. Meggitt Training Systems has been selected to provide indoor live fire range systems for the company's multi-range research and development testing facility.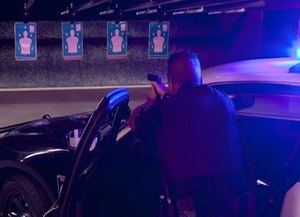 Burns & McDonnell, the firm selected to design and manage construction of Remington's new manufacturing facility, has contracted Meggitt Training Systems to provide range design and equipment. The contract involves up to eight separate ranges and testing areas with specific requirements, including a Pressure and Velocity Range and an Anechoic Chamber. These ranges will be used primarily for research and development (new product development and testing) and manufacturing (current weapons testing for production and sales).
"Our team is intent on transforming our new world-class facility and campus in Huntsville into a Manufacturing Center of Excellence by partnering with the best innovators in their fields," said Kevin Miniard, chief operating officer, Remington Outdoor Company. "Meggitt's expertise in high-performance simulation is unmatched, which makes them the perfect partner to help us design and build a cutting-edge testing facility outfitted with the latest technology."
Under the multi-million dollar contract, Meggitt will provide multiple LE5000E Steel Escalator bullet traps, GranTrap™ granulated rubber bullet traps, and the XWT Gen3 Wireless Target Retrieval Systems using the new RangeMaster™ Control System (RMCS) with wireless master control capabilities. Meggitt's innovative products will provide Remington with the most advanced range equipment in the US.  Range installation is scheduled to begin December 2014.
"Remington and Meggitt Training Systems have a history of collaboration and success," said Jonathan Read, Vice President, live fire systems at Meggitt Training Systems. "Remington was looking for a local partnership with a company they could trust and one with a track record of product reliability, outstanding customer support, and a team of experts in range design and installation. Meggitt is honored to partner with Remington on this important new facility."
About Meggitt Training Systems
Meggitt Training Systems, makers of FATS® and Caswell technologies, a division of Meggitt PLC, is the leading supplier of integrated live-fire and virtual weapons training systems, unmanned land and sea vehicles, aerial targets and electronic scoring systems. Following the acquisition of FATS® virtual training systems and Caswell International's live-fire ranges and services, Meggitt Training Systems has continued to grow its capabilities based on the legacy of these two industry leaders. Over 13,000 Meggitt live-fire ranges and 5,100 virtual systems are fielded internationally, providing judgmental, situational awareness and marksmanship training to the armed forces, law enforcement and security organizations.
Meggitt Training Systems employs more than 400 people at its headquarters in Atlanta and at facilities in Orlando, Canada, the United Kingdom, Netherlands, UAE, Australia and Singapore. It can deploy service personnel anywhere in the world for instructor training, system installation and maintenance.
About Meggitt PLC
Headquartered in the United Kingdom, Meggitt PLC is an international group operating in North America, Europe and Asia. Known for its specialized extreme environment engineering, Meggitt is a world leader in aerospace, defense and energy, employing nearly 11,000 people at more than 40 manufacturing facilities and regional offices worldwide.
For further information contact:
Michelle Henderson, Marketing Manager
Meggitt Training Systems
Tel: +1 678 288 1090
Michelle.Henderson@meggitt.com
www.meggitttrainingsystems.com

Request more info from Meggitt Training Systems
Thank You!