PRESS RELEASE
TI Training LE donates simulator to Police Hall of Fame
---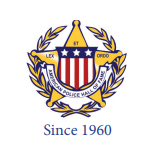 An exciting new partnership between The American Police Hall of Fame (APHF) and TI Training LE will help forge greater understanding between civilians and law enforcement (LE) officers and will allow smaller departments to gain valuable training that may save lives, both LE and civilian.
TI Training LE has donated to the Hall of Fame a Use of Force Training Lab Simulation Package that includes a training lab library with over 700 varied scenarios, a high def projector, computer, speakers, cameras and VRG blue guns. Valued at $42,000, the system was designed with guidance from subject matter experts on police tactics and training objectives.
"Our goal is to not only honor and serve our law enforcement officers, which we've been doing for many decades," said Hall of Fame CEO Barry Shepherd, "but we are also dedicated to improving relations between communities and law enforcement agencies -- and we also want to be certain that officers have access to the best training and information available. This donation really ramps up our ability to achieve all those goals!"
The APHF facility includes The Shooting Center, a public range that offers access to law enforcement agencies at the local, state and federal level for training and proficiency exercises. In addition to the museum and memorial rotunda, the 50,000 sq ft APHF facility houses the administrative offices of the National Association of Chiefs of Police and the American Federation of Police & Concerned Citizens, which implement a number of compassionate programs in conjunction with the Hall of Fame.
Through these programs, family survivors and the families of disabled officers receive emergency funds, scholarship money, yearly birthday and holiday gifts to children under 17, summer camp funding and more. The facility also administers a K9 placement program that has raised and dispersed over $1 million for the purchase, training, and equipping of K9 units for departments that cannot afford them
"We are thrilled that TI Training is partnering with us on making our streets safer for law enforcement and civilians, alike," CEO Shepherd said. "This simulator will give visitors an idea of what officers face every day in terms of split-second decision-making, and it will allow us to provide state-of-the-art training for smaller departments who cannot afford a sophisticated system like this."
Shepherd added that "this is the first of many partnering initiatives we are seeking to implement with companies who serve our nation's LE agencies. We are honored and thrilled that TI stepped forward with such a profound spirit of service."
TI Training Vice President Kila Otte noted that "TI Training LE is a world leader in simulation training systems for law enforcement. We've been in business over 12 years and have more than 2000 agencies using our products. The American Police Hall of Fame and its supporting agencies are doing very good work that is in line with our mission, and we are thrilled to create this partnership for the future."
The simulator will be shipped and set up at the facility some time in July, according to Otte
For more information about the American Police Hall of Fame and its programs, call 321-264-0911, email Tarae@aphf.org or go to www.APHF.org.
To find out more about TI Training LE, call 800-634-1936 or go to www.TITraining.com.