Why you should consider online education during COVID-19
If you have any downtime due to quarantine or shift schedule changes, consider taking classes online – here are some pointers to finding the right program
---
COVID-19 has changed the way we do business. In a very short time, many of us have had our lives uprooted by an invisible enemy. Our predicament, however, has not been without benefits. Any amount of downtime is the perfect opportunity to look into online continuing education.
Before COVID-19, schools were recognizing the benefits of taking their programs online and there are plenty of high-quality offerings. Unfortunately, there are marginal programs as well.
I have been teaching online for over 16 years, and I have also been a distance education student for at least a couple of decades. Even before the COVID-19 lockdown, I worked alongside several different institutions helping instructors become online instructors, and create sustainable foundations for distance education. This article will help you find the right online school or classes to further your police career.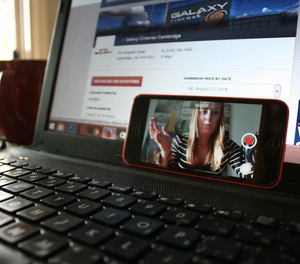 Synchronous vs. asynchronous learning
There are two major approaches to online learning: synchronous and asynchronous.
Synchronous learning uses a remote delivery platform but attempts to have students work together at a specified appointed time.
An asynchronous classroom is like a cruise. Everybody gets on the ship at the same time and embarks from the same port. They have a particular mission, and landmarks along the way. However, there are options. For example, the ship may stop at a port that offers scuba diving, parasailing, or fine dining. The passengers go off to these different areas and enjoy their choice of entertainment. When they return, many sit down for a meal together. If an asynchronous classroom is done correctly, everyone travels on the same axis of advance, and accomplishes similar goals, with overlapping experiences. A good instructor will encourage the sharing of information and ideas. No one has to be at the same place at the same time, but they have specified destinations and windows in which to accomplish tasks.
If an asynchronous online instructor is good at what they are doing, they are content experts, but not teachers. Rather, they are learning facilitators. As an online instructor, I allow students to draw from a spigot or a pool of knowledge. My job is to facilitate their drawing that knowledge from the pool, which doesn't have specific limitations on how they can learn.
An asynchronous program allows students to complete their assignments within available windows, not at a designated place and time, which can be beneficial for officers with various shift schedules.  
What to take
Know the limitations of distance education. For example, if an officer wants to improve their traffic ticket testimony, a course that refreshes or teaches the operation of RADAR and LIDAR equipment, or a short course on the implications of Honeycutt v. Commonwealth would be beneficial. However, one would question the ability of a provider if they offered an online certification in visual speed estimation. Take classes that enhance face-to-face learning opportunities, or components of your desired skill set.
It has to be self-evident
This is the first rule of looking at continuing your education. It is the same thing wise instructors do when they teach law enforcement or justice-related classes. What they teach has to be somehow connected with where the students want to go. If the connection isn't self-evident, the student will lose interest quickly. If you cannot connect what you are studying with where you are going, choose a different route.
Reputation is everything
While I was researching this article, I emailed Keith Graves of Graves and Associates who also writes for Police1. Keith told me, "One of the most important things officers can do right now is to get their degree online. I was injured at work and had over a year to recuperate. During that time, I got my master's degree in criminal justice. It was a lot of work but it has paid off in spades."
Officers should make sure the instructor has a background in what they're teaching. This standard is so important, it was the first thing Keith and I discussed in regard to finding an instructor.
It's not hard to do a little background work about an instructor before one enters their class. Sometimes this information can assist a student in choosing the right instructor out of courses available, other times it can help a student create strategies ahead of time before they take someone's course.
The best way to find out about an instructor is to talk to someone who has taken their class. Students share information on instructors all the time. They announce if instructors require a lot of homework, have quirks, grade fairly, or is organized. 
It isn't reliable to look at commercial websites that allow students to post ratings of their instructors. Sometimes these ratings have a lot more to do with how lenient or harsh an instructor is than how well students learn the material. Sometimes it can be used to identify a trend, but they simply are not reliable.
This goes without saying
Many instructors can't resist being vocal about their sentiments about law enforcement. For example, at one time, there were three different instructors I met at a conference whose Facebook profiles included their presence at a rally protesting a law enforcement action, their support for terrorist groups like Antifa, or a statement that read something similar to "… end police brutality." For some reason, this type of personality likes to have all of their information outward-facing so it is easy to discover this about a professor without anything more complicated than peeking at their public page.
I am not trying to point out a broken education system. Including these observations is a matter of helping you look for academic integrity. That is, look carefully for trends. The best education is provided by instructors who encourage students to think for themselves. That is, their personal beliefs shouldn't be part of the curriculum.
Understand the requirements of minimum standards for the institution
I wouldn't rely on the minimum standards of the institution to confirm the instructor is up to the task. To explain this, I'll tell you what I tell all my students: I became a criminologist in my patrol car. I was going to the same houses, arresting the same people, and seeing the same cycles occur over and over again. My situation demanded an explanation. I studied criminology.
Some institutions combine the qualifications for teaching criminology and sociology, or other disciplines. This is like expecting that a person who teaches English will be adequate for teaching students how to write police reports. They may learn adequate grammar, but there is no guarantee their investigations will be prosecutable.
Many states have minimum standards for faculty, but LE-related fields are considered CTE (Career Technical Education). In CTE, most minimum standards only require "Any degree, plus relevant experience in the field." The question you need to know is what does the institution consider "relevant experience"?
Why do it, anyway?
Education is probably the most tangible career enhancer you can invest in. For example, when I earned my first degree, my salary increase was a full 10%.
Start years before you plan to transition careers. As my friend and fellow educator Dennis Haworth says: "Identify access to specialized training that your current career gives you that has value outside of your career field. Invest in yourself now. Look at new fields you can do if your physical condition changes."
Never quit self-improving. Stay safe!
NEXT: How to sharpen your skills and further your career while at home

Request product info from top Police Books and Training Materials companies
Thank You!