2 key grants that can help you fund your firearms training program
These two grants are your tickets to an innovative firearms training program
---
Sponsored by Laser Shot
By Samantha L. Dorm, Grant Consultant for Police1 BrandFocus
Firearms training is essential for officers. That's why so many funding sources exist to help fund your firearms training program.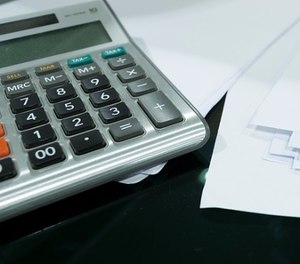 There are plenty of opportunities for grant funding. However, there are two key grants that place an emphasis on officer safety and training that are your best bet for securing funding.
Here's what you need to know.
EDWARD BYRNE MEMORIAL JUSTICE ASSISTANCE GRANT (JAG)
The Edward Byrne Memorial Justice Assistance Grant (JAG) Program is the primary provider of federal criminal justice funding to states and units of local government.
JAG funds awarded for FY 2017 may be used to provide additional personnel, equipment, supplies, contractual support, training, technical assistance, and information systems for criminal justice, including, but not limited to, law enforcement programs.
An emphasis now is being placed on officer safety and wellness in an effort to decrease the number of firearms-related deaths that continue to be the leading cause of death of law enforcement officers, according to the Bureau of Justice Assistance (BJA), with 21 out of 64 firearms-related deaths as a result of ambush-style attacks.
The BJA is encouraging JAG applicants to submit proposals that address the training needs of departments to provide enhanced training. Tools such as firearms simulation systems may play a vital part in improving the health and wellness of officers for years to come.
If you are considering investing in a simulation program, JAG funding could be your solution. Applying for these dollars will require that you:
Familiarize yourself with your state's current JAG plan and check to make certain that law enforcement training is still a priority area for your state.
Discuss your project with your State Administering Agency (SAA) representatives.
Apply for and write a competitive proposal when your state's application period opens.
JAG STATE ALLOCATIONS
BJA expects to make up to 56 awards of up to $17.7 million, with an estimated total amount awarded of up to $174.4 million.
BJA plans to make awards for a four-year period of performance, to begin the start of the fiscal year on Oct. 1, 2016.
Due to the late allocation of funds this year, departments that have already placed an order or purchased the system after Oct. 1, 2016 may be eligible for reimbursement if outlined in applications upfront.
Information will need to be provided to justify why a firearms training simulation purchase was requested before the application was submitted, such as a critical need based on a specific incident in the requesting jurisdiction.
Make sure to see the Local Allocation list to determine if noncompetitive funds are available to your department to streamline the process.
SMART SUITE OF PROGRAMS
The other important grant to help fund your firearms training program is the Smart Policing Initiative (SPI).
SPI is a collaborative effort among the Bureau of Justice Assistance, CNA, state and local law enforcement agencies, and researchers.
It is designed to assist agencies with identifying innovative and evidence-based solutions to effectively and efficiently tackle chronic crime problems in their jurisdictions.
The suite of programs includes popular titles such as Byrne Criminal Justice Initiatives (BCJI), SMART Policing, and the Police-Probation Partnership efforts, just to name a few. Within each of these research-based programs, funds for training, to include simulated firearms technology, may be considered.
Most of the programs offered are non-matching funds for projects over $500,000 with a 24 to 36 month project period. These grants are not just for equipment or technology. Applicants are expected to devote at least 20 percent of the project budget to support the evaluation component of their initiative.
The upside is that the data from the firearms training evaluation can be utilized to help make informed decisions for years to come.
Funding for the purchase of a simulator requires front end planning, research, assessment, cost-benefit analysis and funding partnerships to bring the purchase to fruition. As a police department you must consider these two funding options to help offset or pay for your firearms training simulation system.

Request information from Laser Shot
Thank You!