PrintekMobile launches new 3-inch mobile thermal printer
The compact printers allow fast printing from mobile devices
---
By Police1 Staff
PrintekMobile has announced the launch of its new FieldPro 530 mobile thermal printer series. The printers will provide smartphone, tablet and laptop users the ability to print receipts, work orders, invoices, tickets or other documents directly from their device. The FieldPro 530L will also print labels.
The FieldPro 530 and 530L are compact, lightweight and fast, according to the company.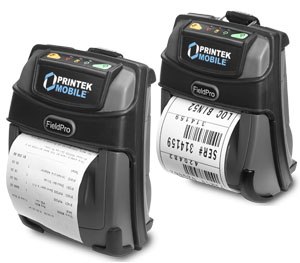 Like other PrintekMobile printers, the FP530 series is available in Bluetooth, Wi-Fi and cabled versions. The printer features five ips printing speeds, six-foot drop survival, IP54 rating for water and dust, simple drop-in paper loading and battery technology that allows full-shift printing in all configurations.
The FP530 has a 203 dpi printing resolution, weighs 24 ounces with battery, and is 6.1" x 4.6" x 2.7" in size.