Why can't my police be more like Sheriff Andy?
While we can't all live in Mayberry, every department can forge closer community ties by using systems that let community members easily interact with their PDs
---
Whether it was town drunk Otis, barber Floyd, or the ladies at the bake sale, Sheriff Andy knew everyone's name and a little something about them. Andy and Barney lived in their little community and not only did they know when someone was going on vacation, they probably also knew where he or she was going.
When we were all living in small towns, it was easy for law enforcement to know a little something about everyone – and small towns are still like that. But as towns went from dozens, to hundreds, to millions of residents, it became impossible to know everyone, and much less know a little something about everyone.
To re-connect cops and their communities, many cities implemented community policing. Teams are assigned to be a visible presence in a specific part of their community and to learn about the residents.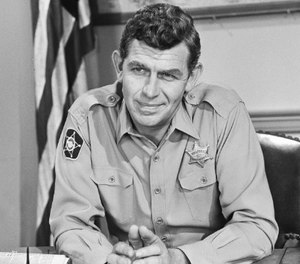 The New York Model
NYPD has implemented neighborhood policing, a crime-fighting strategy built on improved communication and collaboration between cops and community residents.
Precincts are divided into fully-staffed sectors that correspond to the boundaries of actual established neighborhoods. The same officers work in the same neighborhoods on the same shifts increasing their familiarity with local residents and local problems.
Sector officers are not exclusively assigned to answering calls for service so that they have time to walk the beat and engage with neighborhood residents, identify local problems, and work toward solutions. NYPD leadership is planning to have neighborhood policing in every precinct by 2019.
Limited manpower and tight budgets
What if your force doesn't have the manpower or budget to assign cops to specific beats all the time? While the cops in your agency are probably familiar with the homeless and repeat offenders, how do you allocate limited resources to engage with the rest of your residents?
We can look to high-tech companies for some help. How can a startup be worth a zillion dollars with only a handful of employees? They let fancy software running on powerful computers to do a lot of the work for them.
Your agency might already have a computer-aided dispatch (CAD) system in place, which keeps track of where your cops are, helps offload your dispatchers, and keeps track of previous incidents at the same location so that cops know what to expect when they arrive.
Community policing software
In the San Francisco Bay Area, the local rapid transit system, BART, offers a free mobile app that allows riders to quickly and discreetly report criminal or suspicious activity directly to BART Police. Riders can send a text description of what they are seeing, attach a picture and select from a list of locations and categories to assist BART Police in their response.
Not every agency can afford to develop their own app, but there are many off-the-shelf applications that will let your agency create a tighter link to your community.
Your agency needs to determine your requirements before you start evaluating products. Like Sheriff Andy, wouldn't it be nice if your officers knew when residents are on vacation so that you can schedule extra patrols or know when the garage door shouldn't be open? When was the last time you rolled on a business alarm and couldn't contact the responsible party? Tracking pet and bicycle owners would help you get them back to the rightful owner.
Maybe your city bans overnight parking except for residents. Some software can let a resident log a guest's car then push that information to your license plate reader so that you don't tag an approved vehicle.
A database with descriptions of people with Alzheimer's disease or autism and other persons at risk, like chronic runaways, can help patrol cops during a stop even before a missing person report comes in.
Sheriff Andy can't be everywhere, but an integrated software suite that acts like a departmental memory about your residents can help you leverage the resources that you do have.