Can simulation replace live-fire training? (eBook)
Download the free eBook to learn why both approaches are needed for a well-rounded officer training program
---
Sponsored by Laser Shot
Preparing officers for the critical situations they will face in the field is a critical component of any agency's training efforts. This eBook explores why both live fire and simulation are necessary for a well-rounded training program.
Simulation training offers the opportunity to test trainees' judgment, provide real-time feedback and expose trainees to a variety of scenarios in a way that simply can't be accomplished on the range.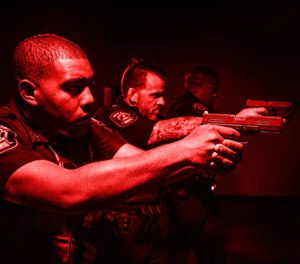 Download the free eBook to find out how simulation training can help your department ensure that your officers are prepared for success.
What you'll learn:
Why police agencies need both simulation training and live fire.
3 ways simulation can enhance your agency's firearms training program.
How simulation training can save your agency money.
Resources for more information.