How AI and machine learning drive more accurate vehicle recognition
The integration of artificial intelligence and machine learning into license plate/vehicle recognition systems delivers faster and more accurate results while reducing the agency workload
---
Sponsored by Rekor Systems
By James Careless for Police1 BrandFocus
Traditional optical character recognition software that supports many license plate recognition systems is designed to compare video captures of license plates against a database of stolen/wanted vehicles, but that's about it. Patrol officers often must manually query the LPR system directly to run an analysis to confirm vehicle characteristics and match compliance, which adds to their workload.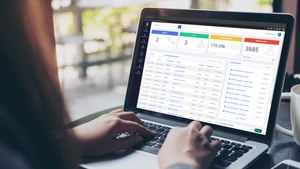 In contrast, when LPR systems are integrated with artificial intelligence and machine learning, they can do much more. The AI takes a large workload off law enforcement personnel by working in the background to match captured video/images with known hotlists of stolen vehicles and plates.
Specifically, a platform like Rekor Scout from Rekor Systems can automatically capture every license as well as make/model/color of all the vehicles that pass by the cameras operated by a police department. This includes mounted traffic cams and in-car mobile cameras that officers may be using on patrol.
Using a number of analytic algorithms, Rekor Scout compares video/images against plates found in the CJIS hotlist and any other database the department specifies – without any human intervention. Whenever a match is found, the system automatically alerts personnel in real time, allowing both dispatch and officers on patrol to take action.
HOW ARTIFICIAL INTELLIGENCE PROVIDES BETTER RESULTS, FASTER
With artificial intelligence and machine learning, Rekor Scout moves beyond being a passive database and acts as an active contributor with capabilities based on years of research and testing. This is made possible through neural networks, the data processing system behind artificial intelligence and machine learning.
"Neural networks combine massive amounts of processing power with massive amounts of data, literally training the AI systems to examine the data and infer conclusions from it," said Matt Hill, chief science officer for Rekor Systems. "This process is known as 'deep learning,' and it's what allows Scout to examine video data and draw conclusions."
Hill likens the technology to someone sitting by the side of the road watching passing vehicles to see what they can learn about those vehicles by observing them closely. Rekor Scout follows a similar process thanks to deep learning.
"With Scout, we can tell you not only the plate information, but the make, model and color of the vehicle, plus unique identifiers such as bumper damage and stickers," he said. "We can also track the speed and direction the vehicle is traveling in. This is so much more than a conventional LPR system is capable of."
How LPR (License Plate Recognition) Helps Law Enforcement from Rekor on Vimeo.
HOW ARTIFICIAL INTELLIGENCE BENEFITS LAW ENFORCEMENT
By doing much of the work in the background, a vehicle recognition system with AI can help law enforcement agencies accomplish more without added effort and time.
For example, the Rekor Scout software combs camera footage for stolen/wanted vehicles 24/7. It does this surveillance in the background, only requiring officers' time when it finds a match. The results are based on the platform's ability to dynamically analyze video data and then infer conclusions about it. This provides a force multiplier effect, as officers can apprehend suspects without requiring lengthy investigations or manual surveillance.
"Before Rekor, most car thefts went undetected unless they happened right in front of officers, or the driver's behavior gave them some reason to run a plate check," said Hill. "With Rekor Scout, all this has changed – the system is constantly checking every vehicle on every departmental camera. This means the number of vehicle recoveries goes way up. Inside their first year using Rekor, Mt. Juliet Police Department (Tennessee) recovered more than 100 stolen plates and vehicles in addition to countless other apprehensions."
First, the software enables officers and investigators to search by type of vehicle, color and other characteristics beyond the license plate, and they can immediately access recorded video of any particular vehicle, as well as pinpoint that vehicle's location at a given time. This makes it much easier and faster to track stolen and wanted vehicles.
Second, intercepting stolen/wanted vehicles quickly prevents other crimes from happening because police are able to apprehend suspects once spotted by the system. This is because pulling over stolen/wanted vehicles often results in the arrest of people with active warrants, whether they are on their way to commit more crimes or not.
Third, Rekor takes the guesswork out of pulling over stolen/wanted vehicles. The company uses AI and machine learning, based on several years of data and license plate/vehicle images, to increase accuracy and constantly improve results. With the intelligence provided by the system, patrol officers have a much better idea of who may be driving and the risks they may pose before approaching the vehicle.
Fourth, in pursuit situations, dispatch can use Rekor Scout to track the suspect vehicle from a distance. This overview allows officers to safely intercept the vehicle once the perpetrators have slowed down or stopped in the false belief that they've gotten away.
Finally, license plate and vehicle data can be stored for up to two months with easy access, and Rekor allows agencies to adjust the retention period based on local needs and regulations.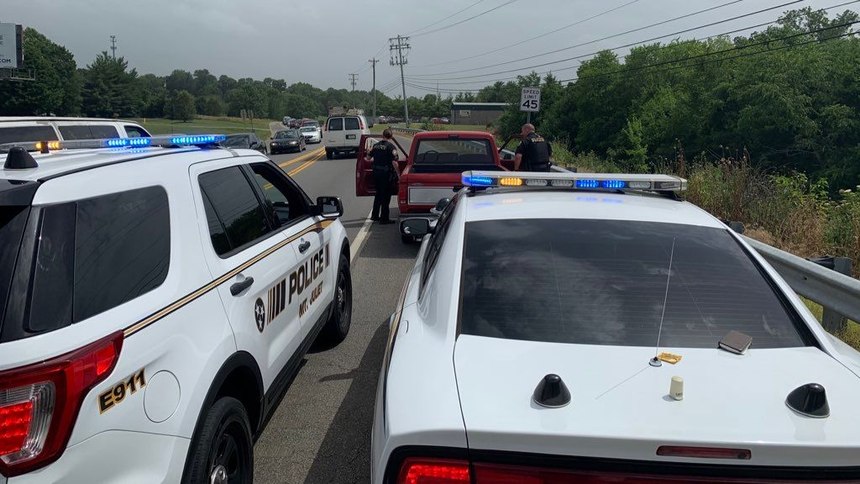 BEYOND AI: ADDED SEARCH CAPABILITIES
In addition to the advantages afforded by the AI in its platform, Rekor Systems is due to release the Rekor Blue app later this year. This app will allow officers to conduct license and vehicle recognition queries using their smartphones for added mobility.
The company has also launched the Rekor Public Safety Network, which allows participating agencies to access images from ALPR cameras nationwide. (Cameras are currently online in 30 states.) This network can greatly expand the ability of police to find and track stolen/wanted vehicles, especially those from outside of their department's jurisdiction and not yet in their local system, such as a suspect on the run from several states over.
For departments who want more control over their camera feeds but still want the advantages of sharing with other specific agencies, Rekor offers the Federated Search function, which allows them to set up direct peer-to-peer data links without going through an external connection.
"If you only want to share with a few neighboring agencies and vice versa," Hill said, "you can configure the software so that they can search your data and you can search their data, but that's it."
By using AI and machine learning, as well as developing new tools to search and share data, Rekor is working to advance ALPR technology and help law enforcement agencies apprehend criminals before they can commit more crimes.
"Even though Rekor Scout is state-of-the-art, we are constantly improving it," said Hill. "For instance, we've just added a new feature that can identify a car by a unique sticker or body damage. So even if you can't see the license plate due to a fuzzy video image, you may still be able to identify the car and apprehend it. That's the kind of innovation we're always pursuing at Rekor Systems."
Visit Rekor Systems for more information.
Read Next: How to catch more criminals with a modular vehicle recognition system

Request information from Rekor
Thank You!