How ALPR is scaring criminals away from this Tennessee town
Faced with a surge of out-of-town thieves coming to their suburban city, the Mt. Juliet Police Department adopted an automatic license plate and vehicle recognition solution to catch them
---
Sponsored by Rekor Systems
By James Careless for Police1 BrandFocus
Imagine installing an automatic license plate recognition and vehicle recognition system that is so good, news of its effectiveness is making big city thieves think twice about coming to your small town. That's precisely what has been happening in the Nashville, Tennessee, suburb of Mt. Juliet (pop. 35,000) since the Mt. Juliet Police Department deployed 39 Rekor Edge mounted IP cameras on its major roads and linked the feeds to the Rekor Scout vehicle recognition platform.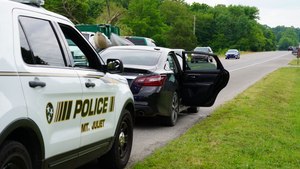 Mt. Juliet's system from Rekor automatically captures passing vehicle license plates, as well as vehicle characteristics such as make, model, color and other identifying features. It then checks them against several local national hotlists and instantly alerts dispatch and patrol officers, allowing them to act quickly in the apprehension of suspects – significantly increasing the efficacy of local law enforcement in closing crimes such as stolen vehicles, felonies and more.
And word is getting out. MJPD Captain Tyler Chandler says criminals are aware that the city is watching.
"Some of the offenders that we've stopped have said, 'They told me not to come here, they said you'll catch me, but I did it anyway,'" he said.
MAKING THE CITY A LESS RIPE TARGET
Established in 1835, Mt. Juliet is a prosperous bedroom community, making it a ripe target for thieves. In 2018-2019, police noticed an increase in car burglaries, stolen cars and stolen guns – and that almost all the offenders caught inside the city limits were not residents of the community.
"We soon figured out where they were coming from," said Chandler. "As Nashville's vehicle theft and handgun possessions by juveniles went up, so did crimes in its suburban communities."
They soon realized that these offenders were driving stolen cars to Mt. Juliet to commit their crimes.
"We looked for a solution to identify the threat so we could stop it when it enters the city," said Chandler, "and that's when we decided to implement ALPR in Mt. Juliet."
The MJPD reviewed four vendors for their ALPR project. After testing each of the systems in real-world conditions, they found that Rekor Systems performed the best in all categories. Rekor's system was consistently the most accurate, the fastest to respond and the easiest to use, says Chandler.
INTERCEPTING STOLEN CARS, DANGEROUS SUSPECTS AND MORE
The department tested the Rekor system using 39 mounted cameras for six months (October 2019-April 2020) before officially launching it. During the testing phase, they intercepted six stolen vehicles, five stolen plates and three wanted individuals – including a murder suspect from Louisiana.
Since going into official service on April 1, 2020, MJPD's Guardian Shield (their local branding of the Rekor system) has achieved impressive results.
"We've surpassed 100 successful interceptions," said Chandler. "We've recovered over 60 stolen cars, 36 stolen plates, four stolen trailers, two missing juveniles and 40 wanted persons."
Of the wanted persons apprehended through the MJPD's Guardian Shield ALPR program, the most dangerous has been Anthony Brown, a first-degree murder suspect on the Tennessee Bureau of Investigation's Most Wanted List.
"Three days prior in a town about an hour away from our community, Brown shot and killed a woman in the parking lot of her workplace," said Chandler. "He happened to come through our community, and our Guardian Shield system detected him and alerted us. This gave our officers enough time to devise a plan to stop Brown's vehicle safely, without putting the public at risk."
The Guardian Shield ALPR program also helps police recover stolen property, intercept drugs and more.
"When we stop vehicles, we always find elements of other crimes being committed," said Chandler. "We'll find stolen property in the vehicle, and/or dangerous drugs such as methamphetamines and heroin. We'll find more wanted people in the car. We'll find multiple driver's license violations and of course, stolen weapons as well."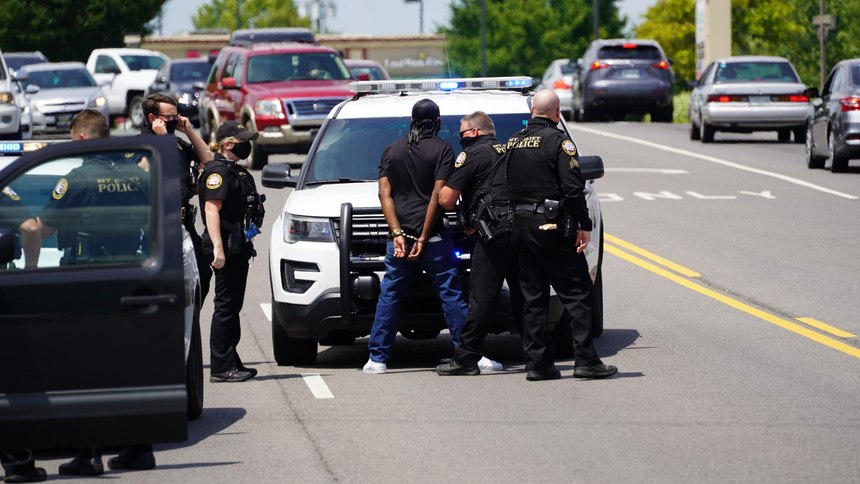 THE PAYOFF: CRIME IS DOWN IN MT. JULIET
Since the MJPD launched its Rekor Systems-based Guardian Shield, crime has gone down in Mt. Juliet.
Chandler says vehicle theft is down 36% and vehicle burglaries are down 48% in the city, an achievement made even more significant because those crimes had been increasing in the community – and they continue to increase in nearby Nashville.
"The City of Nashville was on the news recently talking about how their crime rate is up," said Chandler. "So yes – I truly think our falling rate is related to our Guardian Shield system in terms of apprehending criminals, preventing further crimes and even deterring some perpetrators from coming to town."
Visit Rekor Systems for more information.
Read Next: How AI and machine learning drive more accurate vehicle recognition

Request information from Rekor
Thank You!