The Colony PD chooses integrated body cameras for officers
---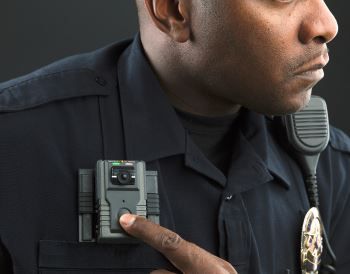 ALLEN, Texas — The City Council of The Colony, Texas voted unanimously to appropriate funding that will provide the police department with new body-worn cameras designed to work seamlessly as a single system with the department's new in-car video camera system. The integrated system is manufactured by Texas-based WatchGuard, Inc. ("WatchGuard"), the leading provider of mobile video solutions for law enforcement.
"The new system will integrate the newest in body cams," said Chief David Coulon. "So, when you turn on the lights in the police car, the body cam turns on automatically. So, no more of that 'the police officer jumped out of the car and got into it and didn't have time or forgot to turn on his body cam." 
The WatchGuard integrated system allows the 4RE® HD Panoramic in-car and VISTA® WiFi HD body-worn cameras to intelligently collaborate, simultaneously capturing an incident from multiple vantage points, ensuring the entirety of the scene is available for review and analysis. When any camera in the system initiates a recording, the other cameras automatically sense a change in status and may begin recording based upon a configuration of pre-set criteria. Playback of captured video is synchronized in the Evidence Library 4 Web evidence management system and can be viewed simultaneously, hearing audio from the body camera while viewing video from the in-car system.
About WatchGuard
WatchGuard is the leading provider of mobile video solutions for law enforcement. Our products include in-car video systems and body-worn cameras along with evidence management software. Our solutions increase transparency and accountability, improve trust between law enforcement agencies and the communities they serve, reduce agency liability and advance the judicial process. We have supplied our products to approximately one-third of all law enforcement agencies in the United States and Canada.

Request more info from Watchguard Video
Thank You!