WatchGuard receives Dallas Top 100 Award for 7th time
---
Ranks 18th among fastest-growing private companies
ALLEN, Texas – WatchGuard, Inc. ("WatchGuard"), the leading provider of mobile video solutions for law enforcement was honored at the city's celebration of entrepreneurial success, the Dallas 100™ Awards, on Thursday, November 1st at the Omni Dallas Hotel. This is the seventh time WatchGuard has received the award that honors the fastest-growing privately held entrepreneurial businesses in the Dallas area that meet a number of criteria based on legal status, sales history, credit report and character.
"We believe growth is a vital characteristic of healthy companies," said Robert Vanman, WatchGuard Founder and CEO. "More than just an indicator of market success, growth enables us to provide more advancement opportunities for our employees. This helps increase employee morale and engagement, which in turn inspires our employees to serve our customers even better. The result is more growth and a healthier company."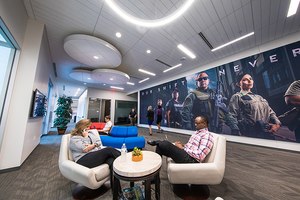 For 28 years, the Cox School's Caruth Institute for Entrepreneurship (the "Institute") has annually ranked the top 100 Dallas entrepreneurial companies based on percentage growth and absolute dollar growth over the previous three years. The institute, working with the accounting firm BKD LLP CPAs and Advisors, examined sales from hundreds of companies from 2015 to 2017, the last year for which complete data is available.
About WatchGuard
WatchGuard is the leading provider of mobile video solutions for law enforcement. Our products include in-car video systems and body-worn cameras along with evidence management software. Our solutions increase transparency and accountability, improve trust between law enforcement agencies and the communities they serve, reduce agency liability and advance the judicial process. We have supplied our products to approximately one-third of all law enforcement agencies in the United States and Canada.

Request more info from Watchguard Video
Thank You!