PRESS RELEASE
Virginia state contract awarded to Decatur Electronics
---
Decatur Electronics is excited to have been awarded the Virginia State contract (contract #E194-77910) for speed measurement devices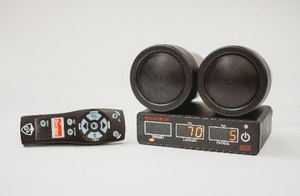 All Law Enforcement agencies can access Decatur Electronics' latest moving police radar, the G3™, offering modern traffic radar features such as Ka-band directional antenna, a versatile detachable computer/display unit, and an easy-to-use Infrared (IR) remote control. The G3™ provides instant target acquisition and speed lock as well as more precise tracking and speed measurement.
Agencies can also access our wireless hand-held radar, SCOUT. At $859.69, it is the most competitive market rate for a reliable, high quality speed enforcement tool.
Decatur Electronics is offering FREE Shipping within the State of Virginia to all contract buyers.
Decatur Electronics has been working to save lives through speed enforcement since it was founded in 1955 in Decatur, Illinois. Today we are part of the D&K Engineering family. D&K has over 500 employees globally within 3 locations in the USA, and international presence in Singapore, Malaysia and Spain. Our company has been involved in 700+ product realization journeys from startups to Fortune 500 companies, which resulted in over 500 patent originations.
For further information, please follow this link https://www.decaturelectronics.com/ or contact us at (800) 428-4315 / info@decaturelectronics.com

Request more info from Decatur Electronics
Thank You!