Lenco BearCat celebrates 15 years
---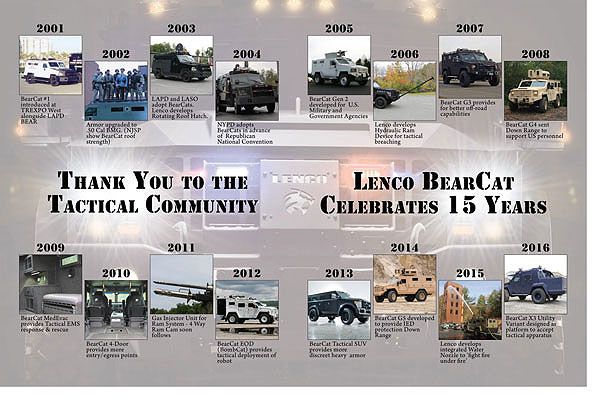 About Lenco Armored Vehicles:
Lenco Armored Vehicles is the leading designer and manufacturer of armored police vehicles for Law Enforcement Agencies and State Police and Sheriff's Department SWAT teams. Lenco also manufactures armored military vehicles for International Police Forces, the US Army, US Navy, US Air Force and US Marines. We are also a supplier to the US Department of Defense, Department of State, Department of Energy, FBI and other high-profile government agencies.

Request more info from Lenco Armored Vehicles
Thank You!