Digital evidence in the video age: Vendors' views on the big issues
We connected with executives from four body camera vendors to discuss solutions to critical issues
---
Few forces are impacting law enforcement like video. Policing in the Video Age, P1's yearlong special editorial focus on video in law enforcement, aims to address all facets of the topic with expanded analysis and reporting.
In the second installment of this four-part signature coverage effort, Solving the Evidence Management Challenge, we address the issues police departments currently face when it comes to managing digital video evidence, including data storage costs, cybersecurity, data retention, and data extraction. Click here to learn more about the project.
Navigating the complexity of BWCs is a challenge police departments continue to face. If you're in need of BWC training for your department, PoliceOne Academy has several online courses available, including "How to Implement a BWC Program." Start your path to becoming an expert by visiting PoliceOneAcademy.com and submitting a request to learn more.

By Police1 Staff
With the explosion of the use of body-worn cameras by law enforcement, police agencies are contending with ballooning data storage and management costs and complexities. We connected with executives from several body camera vendors to discuss the solutions their products offer.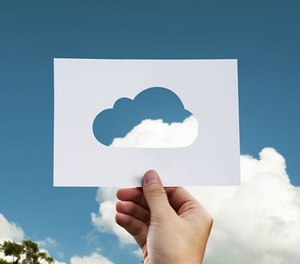 Our virtual roundtable guests are Mike Turner, Vice President of USA Sales for Reveal Media; Tom Guthrie, Vice President, Smart Public Safety Solutions for Motorola Solutions; John Newsom, Executive Vice President of Veritone; and Rick Smith, CEO of Axon.
Some of the following answers were edited for clarity and brevity.
PoliceOne: It's all but inevitable that every cop in America will eventually be outfitted with a body camera, generating massive volumes of video and other digital evidence that will need to be stored for long periods. How are you working with agencies with tight budgets? What's the solution for ongoing costs?
Mike Turner, Vice President of USA Sales for Reveal Media: Reveal is working with departments and the law enforcement community to understand all of the challenges involved in the storage of body-worn video and the rich media content departments are generating. Video has taken a larger role in law enforcement as body-worn cameras become used as a tool to support transparency in law enforcement.
Not all content is treated the same. Many technologies and storage platforms can be used to provide evidence when it is needed, at a cost that fits an agency's budget. Education about the options available to agencies is critical to successful handling of video data.
Tom Guthrie, Vice President, Smart Public Safety Solutions, Motorola Solutions: The cloud offers immediate cost reductions for public safety agencies due to the decreasing cost of cloud storage and the fact that it eases the physical infrastructure burden. To lessen the pain many public safety agencies are starting to feel, we offer scaling storage capacity. By using "live" and "archived" storage methods, we ensure an agency's storage capacity grows with them without incurring new costs. This way the increasing amounts of retained content are better accounted for from the start, allowing agencies to more accurately predict long-term operating expenses.
John Newsom, Executive Vice President of Veritone: Most police departments are already drowning in audio/video data and are actively seeking solutions that enable them to process and analyze it. Law enforcement agencies in large cities are creating 10,000 hours of video a week, an impossible amount of information for a human to work through. That number is continuing to grow, with new security cameras expected globally to generate 815 petabytes of data every day in 2019.
The ongoing costs of managing these mass amounts of data can't be solved with just any technology, and certainly can't be solved with manpower alone. Artificial intelligence must be incorporated to ensure success. Once implemented, metropolises can efficiently and effectively search and analyze resources including video surveillance, sensors, biometrics and access control, allowing governments to improve the security of citizens, businesses and visitors – and truly attain the vision of the safe city.
In today's digital society, and with the speed at which the digital transformation is growing, products like the Veritone Platform are becoming a necessary investment or a cost of doing business. There are different options for agencies based on the amount of data uploaded into the private media storage index, which is a huge benefit for smaller agencies without a large budget.
Rick Smith, CEO of Axon: One of the challenges of HD video is the significant increase in cost of storage. Because of the scale of our platform and our ability to drive down costs, we are making unlimited HD video plans available to our customers at the same cost as standard definition. In addition, we offer redundant data storage and make it easy for agencies to scale up or down as needed, saving departments from the logistical nightmare brought on by needing extra funding and resources even for a small amount of additional storage. The ongoing capital expenditure of maintaining on-premise storage also grows quickly when you factor in copies, backup plans, redundancy and disaster recovery.
Separate from volume of data, what are the most pressing challenges of managing digital evidence – now and in the future – that you're working to solve?
Turner: Reveal believes in developing solutions that agencies can easily deploy into their IT and operational environments with very little impact to the organization. Agencies need to be able to share the right information with the right people in a secure matter without the need for incremental costs. Implementing a central evidence management system agencies can leverage for any source device and content, which is then managed through its lifecycle and shared seamlessly, is the challenge facing communities and therefore us as well.
Guthrie: The biggest challenge facing public safety agencies is familiar across the rest of their technology suite – the fact that they are using disparate systems for their evidence management based on the digital evidence "type." By creating a common repository for all digital evidence with a single workflow for gathering, processing and sharing it, we think agencies can remove some of the management burden.
In the future, this problem can almost be extrapolated in that even if all digital evidence is consolidated into a single repository, the sheer volume will make it exponentially difficult to review and draw "relational" conclusions. This is where machine learning and even artificial intelligence will become valuable, speeding up processes that humans can only do so quickly.
Newsom: Audio and video data from police departments is essentially useless without a way to analyze it. Prior to AI solutions like the Veritone Platform, agencies spent countless hours manually reviewing content, drawing out the length of investigations and trials because of the time required to find information.
Before our technology, searching through large volumes of video content from multiple sources was nearly impossible – specifically to recognize objects and faces. We're giving public safety agencies their valuable time back, so they can use human capital for actual police work and leave the administrative work to machines. 
Smith: We've found that up to two thirds of law enforcement time is spent on administrative work rather than in the field. There's too much at stake for this to continue, so we've set out to redefine report-writing. Video data could move to the center of public safety records systems, offering richer and more transparent information than legacy handwritten and text info.
This will eventually reduce the time spent preparing videos for public information requests or court submission and lay the foundation for a future system where records are seamlessly recorded by sensors, not officers.
There has been some concern about the privacy implications of vendors and PDs gathering video footage. How do you plan to combat the "big brother" narrative that is brewing, either via product or PR/education?
Turner: Reveal believes in providing flexible solutions that fit an agency's needs, whether cloud-hosted or on-premise. Education is extremely important given the speed at which technology is evolving, specifically as it relates to how it is applied and used within law enforcement. Reveal values its relationship as a key differentiator and the catalyst to a long-term technology partnership. We consider transparency to be a mutual result between the law enforcement agency, its body-worn vendor and the community it serves. This is a three-way partnership.
Guthrie: We've been lucky enough to work with some of the most forward-thinking public safety agencies when it comes to video and body-worn cameras, and this issue has consistently come up. From a product standpoint, by providing audit-logging capabilities from the moment evidence is captured, we can help agencies dispel any notion of mistrust from the community. But this isn't the silver bullet.
The consistent answer to this question from public safety agencies we've worked with always seems to extend beyond the product. Many believe that to be successful you have to be transparent with the community and invite them to work with you when deploying these solutions. This has come in the form of a documented, publicly available policy that is reviewed and approved by community stakeholders, data-sharing agreements as appropriate, and even just inviting the public and media in for town halls to help them understand what you're trying to accomplish. This gives citizens the opportunity to provide feedback and gain understanding, and provides the agency the opportunity to improve community relations and trust.
Newsom: Security versus privacy is a concern with every new technology developed to assist law enforcement. There is always the risk of technology being misused, but proper training and protocols safeguard privacy. When it comes to public safety, as artificial intelligence is finally reaching a functional tipping point, decision-makers must be aware that while we deliberate about privacy concerns, many bad actors continue to rapidly move forward with zero reservations about leveraging advanced technology to do harm. This is a race we cannot afford to lose.
Communities must put policies into place that safeguard against the misuse of technology by public entities. Individual communities must have open dialogues about comfort levels with technologies, possible implications and positive results.
In recent history, plenty of crimes have been solved using CCTV footage alone, such as the Boston Marathon bombing. The suspects were not only found within 24 hours, but CCTV footage enabled immediate communication with the public about the suspects and where to be on the lookout for suspicious activity. Surveillance technologies already in place simply see enhanced efficiency by applying AI technology – we're not creating a new concept of public safety monitoring.
Smith: Axon holds itself to the highest standards when it comes to data privacy and security. We know how important and sensitive law enforcement data is, and we work diligently to ensure it is secure and protected. Our law enforcement partners own the data. Customers opt into our AI efforts, maintaining full control of the entire learning process. In addition to their instruction and process control, we create a log of every interaction with the data that can be used for auditing purposes.
We would never release a product that has unaddressed privacy concerns for law enforcement officers or private citizens. To that end, we are in the process of developing a fully independent and public AI Ethics Board to maintain public accountability for AI research and products in law enforcement.
What new technologies and capabilities do you envision shaping the future of managing digital evidence?
Turner: A key challenge our customer base faces is how to move from one vendor to another when they have years and terabytes of storage. This is a big challenge and will need to be resolved for law enforcement and the court systems. Agencies will always change vendors from time to time, but it's a real challenge to deal with stored evidence. Another challenge is device independence and supporting each of the different device's metadata and integration.
Guthrie: For us, this is two-fold. To start, analytics and eventually artificial intelligence will become vital to staying ahead of the flood of digital evidence. Even more so is what those capabilities will enable beyond the digital evidence itself when you think about the rest of the datasets you have available as a public safety agency.
For example, imagine if an anonymous tip with a picture of a suspicious loiterer was sent in. What if, based on that tip, facial recognition could tie the image of the person to a piece of digital evidence associated with an existing record in your system? This record could give you the suspicious person's name and any prior offenses they may have. The tip, analysis and digital evidence tied to a record, stored and processed together can facilitate a quicker understanding of a possible threat and prevent a potential incident from occurring.
Newsom: We believe the future of evidence management systems is an AI-centric framework architecture that can leverage any combination of the world's best cognitive engines to automatically process and analyze massive quantities of audio and video content from any source. This means using the best in facial recognition, natural language processing and object recognition software on a single piece of video in near real time. Police can easily search any quantity of body or dash cam, drone or other footage for objects like handguns, specific words used in dialogue and license plate numbers, in a matter of seconds.
The speed, cost and accuracy of cognitive engines will continue to improve as well. We've seen the cost of natural language processing reduce drastically in the last few years. This will help save money for law enforcement, as well as push the use of AI into the mainstream.
Smith: Our R&D team is working to transform current workflows using computer vision and natural language processing along with machine-learning techniques. The addition of these capabilities to Axon's upcoming records management system (RMS) could enhance and accelerate the analysis of virtually all information in public safety. For example, officers will be able to extract usable information from video records, automatically populating RMS systems.
The benefits could lead to a future of hands-free reporting. Our prediction for the next few years is that the process of doing paperwork by hand will begin to disappear from the world of law enforcement, along with many other tedious manual tasks. Video data could move to the center of public safety records systems, with far richer and more transparent information than historic hand-written and text info.

Request product info from top Police Video Redaction Software companies
Thank You!