Why quality matters in suspect and witness interviews – and how to get it
Judges and juries expect police-shot videos to be broadcast-quality, and may view inferior videos with out-of-sync audio as proof of evidence tampering
---
Sponsored by MaestroVision
By Police1 BrandFocus Staff
When it comes to getting from the crime to conviction, suspect and witness interviews provide information critical to building an air-tight case. Poor-quality video or audio can lead to confusion, instill doubt in a jury or lead to allegations of evidence tampering. The sheer volume of evidence from multiple sources can be too voluminous and burdensome for investigators to efficiently review and uncover vital clues to solve the crime and to organize and share evidence with prosecutors and other interested parties.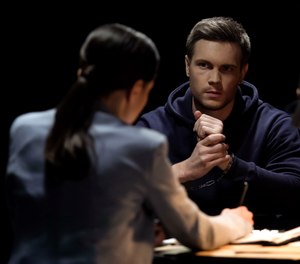 Why poor-quality video plagues police departments
No police department intends to shoot inferior-quality interview or witness videos and run the risk of losing cases in court as a result. But often the need to stay within a lean budget means the video system is a hodge-podge of video cameras, storage and software that don't work seamlessly together.
Some police departments try to assemble A/V (audio-video) systems on the cheap, using IP cameras connected to computers loaded with consumer-grade recording software to do the job. These low-end systems are simply not capable of providing reliable broadcast-quality video recordings 24/7. (If they were, then broadcasters would save money and use them.)
The shortcomings are due to the equipment being used. "With IP (internet protocol) cameras, what the camera is transmitting down the network is not a real-time video stream," said Claude Turcotte, President and CEO of MaestroVision, a maker of broadcast-quality video capture and archiving solutions. "Instead, the camera has encoded the video into packets that can be sent down an Ethernet network as conventional data. Doing this can cause the audio to lose synchronization with the video, making the overall video file to look questionable at best and altered at worst."
Video captured using IP cameras and a conventional "multi-tasking" computer can suffer frame dropouts in the recording as other functions take control of the computer's processor. Combined with out-of-sync audio, these are common computer-based problems that are explainable as innocent mishaps to IT professionals, who know that IP was never designed to carry real-time video streams. However, these problems don't look so innocent to judges and juries who don't understand what IP is or how it works.
Many of these improvised low-end video recording systems are also complicated to operate and easy to screw up. This is why relying on anything but a professional interview/witness video recording system can be a risky bet. A few dollars might be saved on equipment and installation, but otherwise solid court cases could be lost due to inferior video recordings.
Finding an easier way
This piecemeal approach is one Lantana Police Department in Lantana, Florida knows all too well. "In the past we had a video recording system that we pieced together on our own. Although the system worked, it was very difficult to operate," said Lantana Detective Sergeant Jim Eddy. "There were several switches that had to be in the correct position or you might have video with no sound or sound with no video. Also, it did not store the video you had to make sure you made extra copies and put them in evidence."
Instead of battling with technology, investigators should be able to spend the majority of their time doing what they do best – investigating. Manually ingesting evidence from multiple sources and formats, setting up cameras to capture interviews and organizing, storing and sharing the evidence is a tremendous investment in manpower that can be avoided with a comprehensive audio and video management solution that can do the this work for them.
That's why Lantana PD turned to MaestroVision to help them redesign a system that would save them time, efficiency and result in higher-quality recordings.
Assembling the right components
Lantana PD had MaestroVision rebuild the interview room using its KEYSERV VIDEO software, its VEOTEK media library, an overhead dome camera, a PTZ (pan-tilt-zoom) camera and controller, a USB camera, a DVD burner, an equalizer, an audio mixer, an audio-to-SDI embedder, desktop speakers, an encoder card and a desktop computer with touchscreen monitor.
MaestroVision's user-friendly KEYSERV VIDEO software makes it easy to capture and record up to four independent audio and HD camera/video sources to a single data file in complete synchronization, using the broadcast-quality H.264 video compression standard to optimize server storage space. At the same time, KEYSERV VIDEO creates separate audio-only files, making it simple to transcribe interviews after the fact. Up to four independent cameras can be reviewed during playback.
To optimise video file storage and retrieval, Lantana PD uses MaestroVision's VEOTEK Enterprise Media Library platform. When used in conjunction with KEYSERV VIDEO, VEOTEK makes it easy to quickly store, search and share video files across a wide range of desktop and mobile devices, plus email. Because the media library platform is hosted on Lantana PD's own servers, there is no danger of the videos being hacked on a cloud-based platform.
Unexpected benefits
One of Eddy's favorite features of Lantana PD's MaestroVision system is the ability to capture video presented on the touchscreen monitor as well as video being recorded in the room. This means that any of the ten officers who operate the system can not only capture the video that is playing back but also the reaction of the person watching it.
The zoom feature on the PTZ camera also allows them to zoom in on messages displayed on the suspect's phone – including emojis and slang – so the jury can actually see the messages in context.
Lantana PD also appreciates how easy it is to access stored videos and even share them with other officers.
When Lantana PD shows its MaestroVision system to other agencies, one unexpected benefit catches their attention. "When I show other agencies how we can show a surveillance video while interviewing the suspect, everyone always says how they need that," said Eddy. "We have had great success with suspects identifying themselves in surveillance videos while being interviewed."
Eddy says that MaestroVision's Interview Room Recording System has all the bells and whistles Lantana PD needs to generate the evidence necessary to move forward in a case. Instead of spending 30 to 45 minutes pulling a video and making a copy, Eddy has been able to reduce the time needed to pull a video and make a copy down to five minutes using MaestroVision's interview recording system.
The undisputed facts
Witness and suspect interview video can make or break a case. Poor-quality video can call into question the validity of the footage and the motives of the police department and prosecutor.
To convict a suspect on solid grounds requires that any video evidence from law enforcement agencies be broadcast quality and crisp enough to be above reproach. The MaestroVision suite of video products helps make sure that key statements from witnesses or suspects always come through loud and clear.
Visit MaestroVision for more information.
Read next: 11 LE experts share interrogation tips with MaestroVision

Request information from MaestroVision
Thank You!