Beyond federal assistance: State COVID-19 response grants
Begin collecting data now to qualify for federal pass-through funding, community foundation and corporate foundation grants for COVID-19-related response
---
By PoliceGrantsHelp Staff
The Coronavirus Aid, Relief, and Economic Security (CARES) Act was passed by Congress on March 27, 2020. Since then, many local governments and public safety agencies had the opportunity to benefit from these measures. This included direct allocations through the Bureau of Justice Assistance. Funding notifications have already been made or are underway for most of these programs.
COVID-19 is still impacting major urban centers and rural communities. Now that most federal funding has been allocated, even grant funding, agencies are still searching for opportunities to assist with ongoing response and recovery efforts. Going beyond federal assistance and reviewing other available resources can prove to be beneficial when securing funding.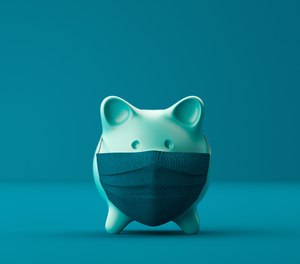 Grant funding: State action
Below is a snapshot of state opportunities to consider:
Federal pass-through funding: Even though most CARES Act federal applications are closed, states directly received funding through this Act, as well, and many are choosing to distribute this funding in the form of grants.
States are also responding and making funds available. Ohio Governor DeWine just announced the first round of funding for the Coronavirus Emergency Supplemental Funding Grant. A total of $2.1 million will be split between 65 Ohio criminal justice agencies including law enforcement, probation/parole offices, corrections agencies, courts and victim service providers.
Pass-through funding via the Bureau of Justice Assistance's Coronavirus Emergency Supplemental Funding. Many states are still releasing funding and will even have Phase II funding available for long-term response efforts, like Arkansas. Note: The applicant must be a unit of local government.
Foundation grant opportunities
Throughout the pandemic, private/non-profit and corporate foundations have quickly responded to the local communities' needs.
Community foundations have responded by establishing funds in the form of grants to local 501(c)3 organizations to support their response efforts.
Corporate foundations like the Blue & You Foundation and the ConocoPhillips Corporate Contributions Program have established funds specifically for COVID-19 response.
Police foundations are providing critical support to LE agencies during COVID-19, reports the IACP. Examples of assistance include: 
Purchasing personal protective equipment such as thermometers, gloves, masks and hand sanitizer
Supplying departments with hygiene kits, towels, and cell phone chargers for 24/7 operations
Funding professional decontamination of police facilities and equipment
Securing alternative housing for officers who are sick or need to isolate themselves
Securing COVID-19 testing centers for first responders
Installing mobile trailers equipped with cameras and license plate readers to address areas with an uptick of crime due to no schools in session.
Prepare for funding
When looking to fund a COVID-19 response program, there are a few steps to take to prepare for funding:
Become familiar with the state's funding agencies and which agency will be responsible for administering the grant program. This could be through emergency management, public safety, health and human services, or criminal justice agencies.
Address registration requirements. Many states require a SAM.gov registration along with their own state registrations. For instance, Illinois requires GATA registration.
Collect data now. Most grant applications require the applicant to present the need for their program in the narrative section. A need can be demonstrated with the use of local data. 
Collaborate with local stakeholders or partners. Before applying, make note of any local organizations, agencies or nonprofits that can assist with implementing the program and schedule time to discuss a plan for applying. 
Once a grant program to apply to is located, these steps will help to better prepare for the final application submission.
NEXT: How the CARES Act and grant funding will immediately benefit local police response

Request product info from top Police Personal Protective Equipment companies
Thank You!