PRESS RELEASE
UTM modifies protective face shield for responders during COVID-19 pandemic
---
NORTH BRANCH, N.J. — The COVID-19 pandemic has created an urgent need for secondary personal protective equipment (PPE) used in conjunction with N95 face masks, surgical masks as well as other fabricated face masks.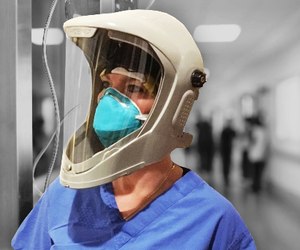 Ultimate Training Munitions (UTM), a leading provider of PPE and training solutions for military and first responders for over a decade, has answered this call by modifying one of their existing and field tested designs.
We are pleased to announce the Personal Protective Face Shield, which is immediately available to healthcare providers, first responders, distribution workers, the sales and service industry and anyone who could benefit from a premium personal protective face shield with a customizable fit. The shield offers splash protection, blocks airborne debris and is a physical barrier to hands-to-face contact.
We stand ready with full capabilities to fulfill individual or bulk orders.
For more information, visit UTMfaceshield.com.
About Ultimate Training Munitions
Law​ ​enforcement​ ​professionals​ ​on​ ​the​ ​front​ ​line​ ​of​ ​homeland​ ​security​ ​face​ ​challenges​ ​like never​ ​before.​ ​UTM​ ​provides​ non-lethal​ ​training​ ammunition,​ conversions,​ personal protective equipment,​ ​portable​ ​training​ ​facilities,​ ​and​ ​training​ ​with​ ​this​ ​mission​ ​in​ ​mind. UTM provides ​unsurpassed​ ​safety,​ ​reliability​ ​and​ ​consistency​ ​that​ ​far​ ​exceed​ ​the​ ​performance of​ ​comparative​ ​products.

Request more info from Ultimate Training Munitions
Thank You!