Webinar: Providing Affordable Ways to Secure Local Government ID Programs
Learn the best practices in security for LE and local government ID programs
---
Sponsored by Entrust Datacard
With all of the threats facing police officers today, it's more important than ever for departments to improve the security of their stations, including the implementation of secure, cost-effective ID card programs. But how do you take steps to mitigate the risk in your program while staying within your budget and timeline?
In this webinar, Entrust Datacard and ID Wholesaler will introduce you to ways that you can create an ID Card program to meet your organization's needs.   We will explore ways that you can create a secure and cost-effective card program, and quickly transform a "basic" photo ID into a highly secure, tamper-proof identification credential.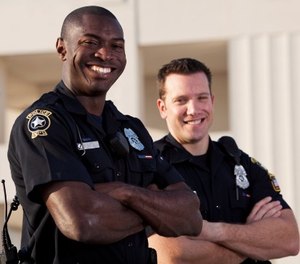 Don't miss this opportunity to learn how you can improve the security of your ID card program while you help protect your employees and community.
In this webinar, you will learn how to: 
Mitigate risks for your ID program.
Implement affordable security enhancements.
Achieve your security enhancements more quickly.
Plan for your long-term security needs.
Register Now!
Featured Speakers: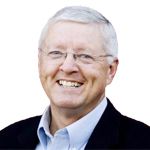 Chief Joel F. Shults, Ed.D., National Center for Police Advocacy
Joel Shults operates Street Smart Training and is the founder of the National Center for Police Advocacy. He retired as Chief of Police in Colorado. Over his 30-year career in uniformed law enforcement and criminal justice education, Joel served in a variety of roles: academy instructor, police chaplain, deputy coroner, investigator, community relations officer, college professor and police chief, among others.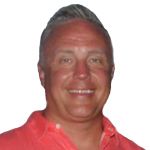 Jeff Meier, Director of IAM Solutions, Entrust Datacard
Jeff is the Director of Identity and Management Solutions at Entrust Datacard Corporation. Over his 21-year career, he has worked in a variety of Marketing roles in the security and consumer products industry with companies: Newell Rubbermaid, Schlage Lock Company (Allegion) and Honeywell International. In his solutions director role, he's responsible for understanding the key issues and needs of Local and Regional Governments in the secure ID space and developing creative product and software solutions to solve them.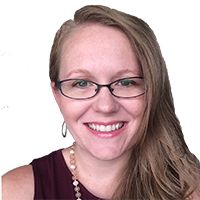 Beth Wensich, Senior Account Manager
For the past nine years, Beth Wensich has worked in two distinctively different yet customer-supportive roles at ID Wholesaler: Senior Account Manager and Sales Team Lead. She's been heavily involved in the General Services Administration (GSA) Advantage Program, a service providing streamlined online shopping and ordering for government agencies across the US.