The top 10 GovX gear items for LEOs and tactical pros
Steve Tracy, who has 30 years of experience under his belt weighs in on why these bestsellers are a hit among officers
---
Content provided by GovX
By Brent Hannify and Steve Tracy for Police1 BrandFocus
We ran the numbers with GovX.com, the members-only gear site for military, first responders, and law enforcement professionals, and here's the top ten most popular gear items that police officers are using on the job.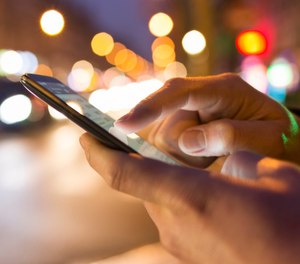 We also asked Steve Tracy, a columnist at Police1, to offer tips on why these top sellers have a spot in many officers' arsenals (and closets.)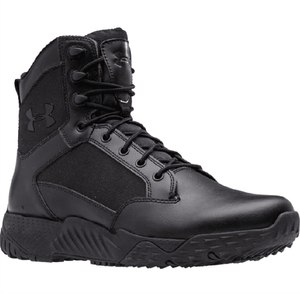 Hands down, this is the best-selling police boot on GovX. Why is the Stellar so good? The molded EVA midsole cushions every footfall, so you're comfortable no matter what you're doing on the job, whether it's walking your beat with your head on a swivel, or chasing down a suspect at a dead sprint. Built of water-repellent leather and nylon, it'll stand up to the inclement weather that comes out of nowhere in the middle of your shift. Also, never underestimate the value of the anti-microbial sock liner, which keeps the odors away. Your fellow officers will thank you in the locker room.
Tracy's tip: Officers do not just sit in a patrol car for 12 hours at a time.  At any moment, dispatch may send you to direct traffic, guard a crime scene, or even attend a community policing school play.  You'll thank quality footwear for standing up to the rigors of police duty when you have to stand up for unknown hours on end.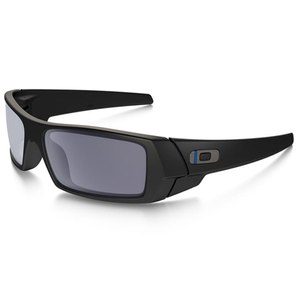 The Gascans are a classic Oakley frame with a distinct profile that announces the presence of law enforcement well before any siren does. The wide lens shape envelops your field of vision in 100 percent UV protection filtering and optical clarity. In honor of cops across the nation, Oakley produced the "Thin Blue Line" edition of their famous Gascans. In case the badge and uniform didn't make it obvious, your shades definitely will.
Tracy's tip: Sun gets in your eyes often, and no, your car generally does not shield you from some of the sun's harmful broad spectrum rays.  Quality sunglasses are critical to law enforcement officers than they are to office workers.  You only have one set of eyes, so protect them with style.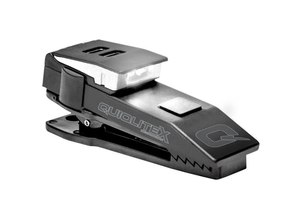 This is a  great solution for officers who write reports in the field. Chances are, reader, you're one of them. This USB-rechargeable light clips to your uniform, leaving your hands free to write tickets, take notes, or reach for your weapon or anything on your duty belt should a situation call for it. 
Tracy's tip: This bendable device provides light exactly where you need it.  And you need it more than you think, even on day shift.  It gets darker than we think when interviewing subjects indoor, in basements, and even in parking garages.  You can direct light downward to your notepad or outward towards your surroundings with this handy gadget and the USB recharging ability off your in-car computer is convenient.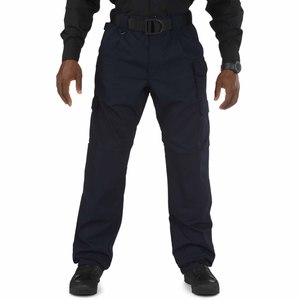 You know that favorite pair of jeans you hope will never leave you? That's the way we feel about these 5.11 Tactical duty pants. With ample storage space in the cargo pockets, yet with a trim, professional look, these are the pants you'll want on every shift. They're lightweight and breathable for hot days, and Teflon coated for waterproof protection when the weather turns crappy. It's an operational, reliable pant that quickly gained a following among law enforcement pros around the country. Oh, and ladies? We've got you covered with a pair of Women's Taclites. 
Tracy's tip: More pockets to carry the growing list of tools for today's police are always a good idea.  On hot and rainy days (or both at the same time!), quality uniform pants make it, so you don't have to think about whether there are clean,  spare pairs in your locker.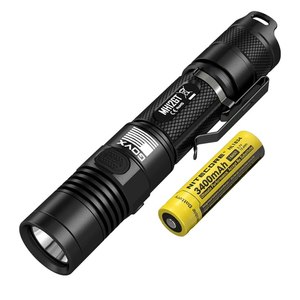 You probably already have a solid light for your weapon. (If you don't, we recommend this.) But sometimes you need to light the way without your weapon drawn. What a concept, right? Anyways you can't go wrong with this law enforcement bestseller, a 1000-lumen rechargeable torch that's small enough for your belt, yet powerful enough to throw a beam 350 yards. 
Tracy's tip: A top-notch flashlight on your duty belt is a must, no matter which shifts you work.  It's there when you need it, and you need it when the squad car mounted light is still in the squad car.  Adjustable brightness throws long to identify subjects at far distances and dials down when searching a vehicle and preventing bounce back from blinding you.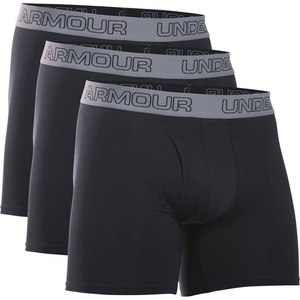 The best underwear a cop could ask for. What would you expect from Under Armour? This brand has been supporting, defending, and caring for the undercarriages of tactical professionals and athletes for years. The BoxerJocks have a 4-way stretch fabric that wicks away moisture and dries quickly, so you've got one less thing to worry about on patrol.
Tracy's tip: Comfort starts at the first layer and no matter if you're sitting while running radar or walking a beat, you need something comfortable to match up with your duty pants.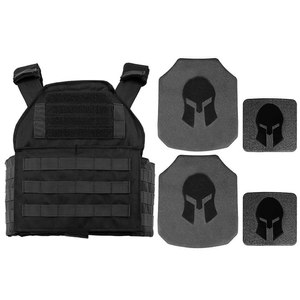 We don't recommend skimping on your armor. Spartan Armor's AR550 package comes with the Shooter's Cut carrier and four plates for 360-degree coverage. With higher velocity rifle threats commonly present throughout the country, Spartan developed the AR550 armor to specifically defeat threats from 5.56 x 45 XM193, 5.56 x 45 M855 /SS109 and 7.62 x 51 (.308 Winchester) at a rated velocity of 3,100 FPS or less. As far as armor goes at this price point, it's a little on the heavier side. But as one police officer put it, "Probably not ideal for regular use, but definitely a good deal for something to toss in the trunk or keep in the closet for those SHTF situations."
Tracy's tip: Responding to incidents with gunfire, officers usually have time to retrieve a patrol rifle and body armor from their squad's storage compartments that protect at a higher level than the soft uniform body armor.  If you have access to this type of protection, it surely can come in handy.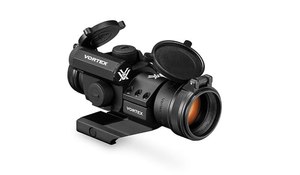 This is the No.1 -selling red dot on GovX, and red isn't even its primary color. If you prefer to put a green dot on your target before sending rounds down range, the Strikefire II has you covered. The idea behind the Strikefire II—and dot sights in general—is split-second target acquisition and shooting with both eyes open for maximum field of view. It's a true 1X scope with absolutely no parallax—where you put the dot is where the round goes. The Strikefire II is the deal optic to mount on the AR you keep in your patrol car, and we can't recommend it enough.
Tracy's tip: Red or green dot optics are more common because they work well and the technology has reached a quality level at affordable prices for law enforcement use.  Focusing on the target without the need to line up front and rear sights (and focusing on the front sight!) is a life-saving advantage.  These sights co-witness with iron sights in case rain or battery loss become a problem.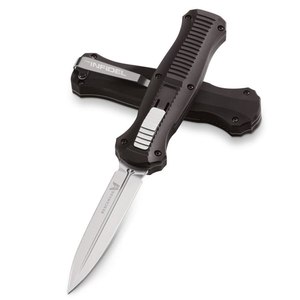 The mere sight of this ferocious out-the-front, double-edged spearpoint dagger might be all it takes to scare a perpetrator into submission. The Infidel is an automatic EDC blade that makes no apologies for its purpose. It's a defensive weapon, through and through, designed for tactical pros as a means of last resort. It's ridged handle and push button are comfortable to grasp and manipulate, giving you excellent control in life-or-death situations involving yourself or others.
Tracy's tip: Carrying a one-handed opening knife on your weak side is an excellent counter for a subject attempting to disarm an officer.  A quick slash causes the perpetrator to withdraw their murderous intention instinctively.  Police duty knives are useful for cutting away side airbags and seatbelts on the scene of vehicle crashes, and a fellow shiftmate once used his to cut down an attempted suicide by hanging, thereby saving a life.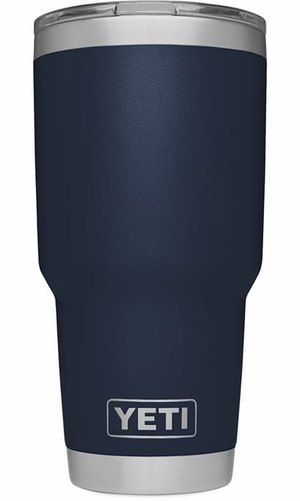 Whatever drink you need to get through the morning, the night, or the middle of the day, the Yeti Rambler is the perfect tumbler to keep in the car or on the desk. Its double-wall vacuum insulation keeps cold drinks cold and hot drinks hot for hours and hours, and the DuraCoat exterior won't ever peel, fade, or crack.
Tracy's tip: This is truly a tool law enforcement cannot do without.  There is a reason today's duty bags include beverage holders, and these keep your drink cold or hot through an eight, ten, or twelve-hour shift.  You will refill it as you consume but utilizing these durable containers is much better than Styrofoam cups, and the tumbler's lid keeps liquid out of your squad's center console. 
Acknowledgements
Steve Tracy recently retired from the Park Ridge Police Department (which borders the northwest side of Chicago) after 30 years of service, 28 as a firearms instructor.

Request information from GovX
Thank You!